BUCS Predictions | Division One South, Week Twelve
1A South West
By Craig Proto
Exeter Demons v UWE Bullets
The Bullets are coming into this game after an extremely busy week! Game against the Blitz last Sunday and a game against the Cobras this past Wednesday.
Three games in the span of a eight days is not what they want if they plan to stay healthy heading into the playoffs, but even so we're fairly certain the conference crown they earned themselves on Wednesday will help soothe some aches and pains!
Sat at 2-0 on the week, the Bristol side have some great momentum having earned a huge victory this past Sunday, beating the previously table-topping Blitz 54-0. That's an incredible result and it was definitely not expected after the season the Blitz have had – this Bullets defence really is a good unit.
If anything, it made their much more modest scoreline against the Cobras a bit of a surprise – the single-score, 14-6 win, significant nonetheless as the Bullets are now uncatchable atop the 1A South West.
It also had some significance to the Demons too, mind. The Cobras loss gives the Demons a slim shot at some postseason action of their own! They may not hold the head-to-head over Cardiff any longer, but should they best the Bullets on Sunday and the Redhawks help them out by overturning the Cobras? A postseason dive is not out of reach for the Demons.
Exeter have been playing some solid football recently, but it just hasn't been good enough to beat the better teams of the conference.  I can see them giving the Bullets a good game this weekend but again they just will not have quite enough to go the distance.
Bullets take this game.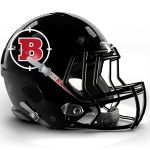 Solent Redhawks v Cardiff Cobras
The Cobras are in the same boat as the Bullets by playing three games in the span of a week which really makes it difficult to keep the team healthy.
Luckily, they have their final game against Solent who have struggled all year, especially in their abilty to put up points.
The Cobras have just lost to the Bullets this past Wednesday, so they can no longer obtain a winning season, but the team will be gunning for a 4-4 finish that could yet come with playoff action if results go their way in other conferences.
Solent really want this season to finish on a high. Sitting at 0-7 they are staring at a winless season which nobody wants to see. If they can win this game, it would be a great end to a disappointing season, and give them a little confidence going into next year in Division Two.
They put in a good challenge against the Demons in their last outing, but the Redhawks once again came up short.
Unfortunately, I do not see this team beating a Cobras side who are fighting for playoffs, so 0-8 beckons. Hopefully next season is more prosperous.
1A South
Reading Knights v Sussex Saxons
The Knights, who looked like early-season favourites for the drop, are currently sat at seventh in the playoff seedings… However, with games galore taking place this weekend, that'll in all likelihood only remain true if the Knights are able to pick up the W this weekend against a Saxons side who bested them back in Week Three.
A win this weekend gives them a great shot… though it'll likely also leave them wishing they'd found a chance to schedule up their missing matchup against Kingston – a win in that one could hop the Knights into second place in the Conference after Reading turned heads with a surprise head-to-head stealing win over the Burners last weekend!
At 1-6 the Saxons will be looking to get out of this season with face-saving win. Their relegation may be set in stone now, but they can hit the offseason with pride if they're able to do the double over Knights – scuppering thier rivals postseason aspirations at the same time! Their win over Reading in the first half of the season accounted for 34% of the team's points for this season, so the Saxons will be looking to find whatever spark on offence they displayed back in Week Three
This game will mean a lot to Reading, while the Saxons are just playing for Pride. So long as Reading don't let nerves get the better of them, they stand a great shot at slipping into the postseason here.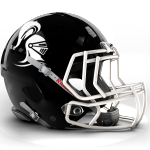 Brunel Burners v Surrey Stingers
A week ago the Burners appears playoff bound and ready to make their way into the Premiership South after a successful season in the 1A South. However, their surprise 15-0 loss to Reading last week will leave the Burners a little shaken and their spot at #2 is no longer guaranteed if the Knights can find a slot to schedule and win their missing Kingston match up.
Still, their postseason credentials are secure, so they can come into this final regular season with a fair amount of confidence.
Meanwhile for the Stingers? Well, there's not actually a whole lot to play for here except pride. The Saxons are locked into the drop spot, and Reading hold the Head-to-Head so Surrey can't surpass them and take third place with a win.
They'll fight, and given the close-run thing between these two last time around (a single field goal boosting the Burners to victory in a 3-0 game) expect a closer game that you'd otherwise expect when 5-2 faces 2-5.
Brunel take it, and the #2 spot in the South, too.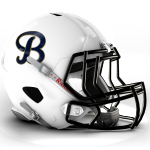 1A South East
If you're interested in writing about the 1A South East for DC, get in touch at editor@dblcoverage.com
Kent Falcons v Cambridge Pythons
Tch. This matchup coulda been quite fun and meaningful.
Had the Falcons fallen against the Pirates last weekend, we might've seen a humdinger of a match-up where the entire UEA Roster turn out on the Pythons sideline in support of Cambridge putting up a single score…
But alas, the Falcons, with three straight turnovers and a pick-six to take the lead, had to go and make things boring! :p
One team's locked in as champs, the other's locked into relegation. Kent are eager to undefeated and while the Pythons would be pleased to put up a win of their own this year? We don't see it happening here. The Falcons appear the form team of the South.
We here at DC Towers will grumble about what might have been… while the Falcons fly undefeated into the postseason.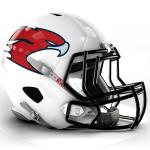 Canterbury Chargers v Imperial Immortals
They made it look like hard work, but the Chargers postseason hopes are still alive thanks to a closing-minutes score to pinch a win against the Pythons last weekend.
They take on an Immortals side they've already beaten once this year, with the goal of going 4-4 and joining a potential host of other southern sides with four wins on the year competing for a limited number of postseason berths.
The Chargers took this matchup by 20 to 6 back in Week Four, and you'd think rounding out their season at home they're in as good a position as possible to procure a postseason balling… but their form against the Pythons last week has me concerned.
Imperial have been steadily improving as the year progresses, their rookies slowly developing to fill the massive holes in their roster created by offseason departures.
They looked comfortable in their 20-point shutout of the Pythons just the week before the Chargers' struggled against Cambridge, and so this game could be much closer than we'd've expected earlier in the season.
Still, the Chargers have more on the line on this occasion, so we'll give them the edge.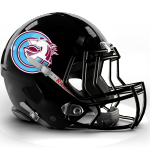 Comments
comments