BUCS Predictions | Division One South, Week Two
1A South West
By Craig Proto
Cardiff Cobras v Plymouth Blitz
This game has the chance to be an outstanding matchup. We have the new team on the block in Plymouth and last season's South West 1A Champions in Cardiff.
Both teams are coming into the fixture off completely different style of  games in Week one – Cardiff started the season in a low-scoring affair where they lost 8-6 to Exeter, while Plymouth on the other hand were an offensive juggernaut in their season opener against Solent, putting up 40 points to kick off their time in the middle tier!
The big question in this game is whether Cardiff can get back into last season's form; this conference could be congested at the top so winning games early in the year is a big deal. Plymouth has started hot, meaning Cardiff cannot take them lightly as the Blitz have a few individuals with exceptional talent on both sides of the ball.
This should be a tight game and I am swaying between both teams with my pick right now. The game is in Cardiff so it's a long way for Plymouth to travel, but Cardiff really disappointed in Week One, where we expected them to find more productions against an Exeter side that bled starters during the offseason.
I am going to swing for the fences and say Plymouth takes it but not by much!
Solent Redhawks v UWE Bullets
The streaky Solent Redhawks are back in action again this week. They are facing the Bullets who are yet to kick off their campaign, but whom we've heard a fair amount about during the offseason, with the announcement of their scholarship programme.
Solent did play in a fun and intriguing matchup in Week One, but ended up taking home a 40-26 loss. They were able to score some points, but giving up 40 cannot happen regularly if they wish to challenge for the playoffs. They are at home this week so that should give the team a bit of a boost heading into Week Two.
Last season the Bullets were very much a tale of two halves, ending the year playing very well thanks to the return of many key veterans to the programme. Can they continue that form into this season? Has their scholarship scheme paid dividends? With no preseason questionnaire back from them yet, we're truly not entirely sure whether we're going to see the early or late season incarnation of the 16/17 Bullets at the start of this campaign.
They normally put together a solid roster so they should have a chance to challenge for the top spot this year.
After their defensive performance in Week One, I'm struggling to pick Solent even though they are at home… So I'm backing the Bullets in their season opener.
1A South
By JJ Segarty
Surrey Stingers v Kingston Cougars
Game two of the Surrey Stingers 2017-18 campaign sees the team face off against the Kingston Cougars. Starting this season with a 10-7 win over the Sussex Saxons last week will hopefully have healed any lingering wounds from their semi-final loss to a very strong Portsmouth Destroyers at the end of last season. Competing in an extremely hot conference this season, the Stingers will need continue upping their game to make it back to the playoffs.
Also playing their second game of the season the Kingston Cougars have started off their season with a win. Looking to break straight back in to the Premiership South after a tough 1-7 season and relegation, the team has started off well. Maintaining a roster of 40-50 players the team has set a high bar goal of promotion, and opening the season with an 18-12 win over the Burners puts them right on track, though those less familiar with the Burners might have looked for a more one-sided scoreline when a former Prem team takes on a recently promoted programme.
Picking this match up is a hard decision to make so early in the season. Both teams took narrow Week One wins and could each have been considered preseason favourites for this conference.
Based off their performance last season, and the team's drive to make it to the playoffs again, I'm going to pick against many's expectations and back the Stingers this week.
Brunel Burners v Reading Knights
No one said promotion to Div One would be easy, and it was certainly a trial by fire for the Burners, facing a former Premiership team in their middle tier debut.
After a close 18-12 loss to the recently relegated Kingston Cougars the Burners will look to get things back on track against the Knights this weekend.
Brunel dominated the 2A South in 16/17, and rode that momentum to a Regional Championship – and it's perhaps tough to judge whether that momentum has continued into the middle tier, when they square off against prem-calibre opponents in Week One. It's worth noting that the Burners graduated their captains this off-season, along with many of their veterans, but a preseason with the Hertfordshire Hurricanes will have hopefully helped meld a strong, prepared team. The Burners will be an interesting team to follow this season.
With a rough roster size of 40+ players, the Reading Knights will hope to improve on their 3-5 record last season. However, their high turnover of players including all of their captains makes the team very unpredictable for the 2017-18 season.
An encouraging three-way preseason scrimmage with the UWE Bullets and Gloucestershire Gladiators will, like many teams, hopefully prepare their large rookie base for the first game of the season this weekend. Tack on an additional week of preparations, the Knights should be capable of coming into the season strong –  they plans to push for the playoffs this year, and I don't see this as something out of reach for this team… Only time will tell.
Both teams look to stand a chance to make the playoffs this season in such an interesting conference. With the extra week off and big preseason preparations I think gives the Knights the edge this weekend.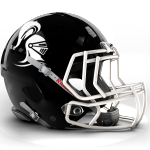 1A South East
By Editor
If you're interested in writing about the 2A South East for DC, get in touch at editor@dblcoverage.com
Imperial Immortals v UEA Pirates
Two teams heading into their second straight fixture from opposite directions, as the Immortals were blindsided by a 42 to zip thumping at the hands of the Kent Falcons, whereas the Pirates streamrolled newcomers to the middle tier, Canterbury, with a 31 point shut out.
Certainly, it appears the Immortals have taken a step back from their 6-2 playoff campaign last year, Graduating some key leaders on the offence has clearly hurt them hard, and they'll need to bounce back fast this week or risk the season rapidly running away from them.
On the flip side, the strong perforamnce UEA performance wasn't entirely unexpected. We knew the Chargers were coming into the year missing key playmakers, including both their All-DC ballers from 2016/17. On top of that, despite their 2-6 record in their last campaign, the Pirates were far from pushovers last season, running the three playoff teams from the conference hard and dominating the relegated RHUL Bears.
While each team faced a different calibre of opponent in Week One, the momentum's surely got to be with UEA to take this one.
Pirates to win.
Canterbury Chargers v Cambridge Pythons
It was a tough start to the Chargers' Division one life, as they were shut out by a fast-starting UEA Pirates side.
With key pieces of their offence graduating during the offseason, it was always going to be tough for the Chargers to hit the ground running after moving up a tier, and things aren't likely to get any easier this week when they take on the Pythons – who saw playoff balling in 2016/17.
Still, key losses to the Pythons might mean they could be expected to be slow out of the gates too, as Club Captain Ned Branson and All-DC D-Lineman/QB, Tom Carr have both departed during the summer and the Pythons might be the only programme in the conference with a smaller roster than the Chargers!
Even so, as we said last week, following their recent promotion the Chargers have it all to prove, and they've be needing to prove their Div One credentials before they get the nod from us, and we've seen no sign of that yet.
Pythons to take it.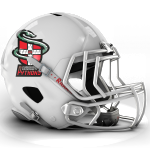 Comments
comments