BUCS Predictions | Division One, Week One
1A North
By Samuel Stoddart Durning
Northumbria Mustangs v Hull Sharks
An exciting match up to open the Div One North as the reigning conference champions, Hull Sharks, travel to take on the Northumbria Mustangs.
It is no secret the Mustangs have seen their fair share of back room drama with Head Coach Ben Johnson stepping away from the club, due to continual issues with the team's university body and lack of support from the student institutio. It's fair to say the loss of a Head Coach is a huge blow for a club especially so close to the season. However, the Mustangs now have last year's DC, Robbie Brumpton, at the HC reins, and a preseason fixture saw a dismantling of the Div 2 Teesside Cougars in a 48-8 warm up.
The Mustangs will be looking to uphold their reputation as one of the most competitive sides in the North with sights firmly set on a playoff appearance this season after a respectable 4-4 record last year. All eyes will be on the Mustang defence and new Defensive Coordinator Lindsey Makepeace to see how things have been tightened up this offseason to improve on the 209 pts scored against from last season (highest in the 1A North).
With the highest scoring offence in the conference last season (262 PFor), competing for a playoff berth should likely depend on whether the defence finds its stride.
The Sharks are coming into the season with all eyes on them after a very commendable 7-1 regular season campaign and a Conference Crown to add to the trophy cabinet. However, from what we're hearing from the Sharks camp we could be seeing a whole new roster compiling of rookies, particularly on the offensive side of the ball. Seventeen starters have left the team this year including offensive anchor and QB Sam Foulds, as well as the majority of the starting offensive eleven. With a lot of talent needing replacing and some big cleats for rookies to fill, we will truly see this year how sustainable the Shark's programme has become.
With a lot of noticeable holes on the Shark's firepower offence which saw 254 points racked up last season, the question has to be asked -with so many graduates having left the programme is it possible to replicate last seasons performance?
Last season's 1A North number one offence vs number one defence. Either way its going to be a squeaker but I will side with squad retention on this occasion!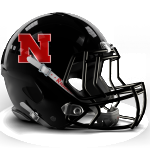 Sunderland Spartans v Glasgow Tigers
With both camps within this match up having been very quiet in the run up to the season kick off, it is difficult to predict how things have been going. From the Spartan camp we have heard they are expecting to start the year out with a squad of only around 20-30 players which is the smallest of this conference with Edinburgh Napier, Glasgow, Hull and Northumbria all hosting 40+ members. After Sunderland felt they were hard done by last year, due to injuries to key playmakers early in the season, we hope their smaller roster will hold up against some of the more heavy hitting northern sides.
The Spartans have had at least some sort of online activity this preseason, coming out on top in a flag preseason match up against new kids on the block York St Johns Jaguars, as well as raising £500 for Breast Cancer awareness. Fair play lads, looks like you have been busy.
The Spartans will be looking to redeem themselves after a stuttered season last year finishing with a 2-4 record and narrowly dodging relegation. Their sights are firmly set on staying in Div One this year, with a goal to 'frustrate opposition teams', so don't expect them to go down quietly and expect some chip-on-the-shoulder style play. Expect Head Coach Pete Nichol to have his eyes firmly fixed on leading a competitive campaign by causing an early upset against the Tigers.
We haven't heard anything from the Glasgow side as of yet so we can only assume they are hard at work getting ready to repeat another successful Northern campaign. They aim to knock UH Sharks off the pedestal having finished with a respectable 5-3 record last season. The Tigers are well integrated into the Div OneNorth having had back to back playoff appearances and just missing out on promotion into the Prem North in 2015 showing the true potential of the Scottish programme.
With the Northern conference being a notoriously 'smash mouth' style of football, the Spartans lack of depth will be a concern to the notoriously physical Glasgow squad. With their offence centred around now PhD Student Lewis King (RB) for the umpteenth year, expect the Tigers to hit the Spartans hard right out of the gate.
Here's hoping the Spartans weather the storm against the Tigers, but we don't think the trip south of the wall will deter the Scottish side this time around.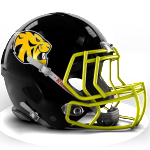 1A Yorkshire
By Andy Loch
Sheffield Hallam Warriors v Leeds Gryphons
Conference Champions vs Conference Champions. What a way to start the new season! Albeit, with the Gryphons jumping up from Division Two, this isn't perhaps as even-footed a fixture as that headline might imply.
The Division One North finalists fell short of a return to the top flight of UniBall, when they fell to the Gryphons' varsity rivals, Carnegie, at the final hurdle.
Disappointed with their loss, Hallam have also had to come to terms with the loss of long time Head Coach Richard Batty, who left the team at the end of last season, after building the team into one of the top programmes outside of the 'Scholar Dollars' that are contributing to the growth of other northern power houses. The play 'Dutch' Stephenson and his ability to find Ronel Daley-Thomas and returning WR Henry Soysa – from a season away at the Potsdam Royals – will be key this season.
Meanwhile the Gryphons, up until the last two games of last year, were having a stellar season in 15/16. They went undefeated in the regular season with the top scoring offence in Division Two.
However, then they ran into the Coventry Jets, ineligible player or not, and got pummelled on the ground, before playing Carnegie in Varsity and once again succumbing to a heavy rushing offence.
With the loss of outstanding MLB Felix Titherley could this be a sign of some struggles for the Gryphons stepping up into Division One, and a baptism of fire as they face the North West Conference Champions?
A good tune up game against York Centurions last weekend should give the Gryphons some confidence running into the season, but it's fair to say this is a different calibre of opposition.
We've got to expect that the Gryphons are going to struggle in this one, there is no two ways about it. Expect Hallam to be one of the top teams in the tier again, and knock off the newly promoted team with a healthy win.
1A Midlands
By Erick Jupp
Staffordshire Stallions v Nottingham American Football
The University of Nottingham were flawless last season and steamrolled the opposition in the regular season. They were blowing teams out left, right and centre; which means the big question is if we will be seeing the same sort of outcome this season, now that their neighbours and longterm rivals the NTU Renegades are back in the conference?  As well as a new face in the Leicester Longhorns, who join the resilient Staffordshire Stallions and the ever-challenging Warwick Wolves in a conference stacked with talent.
Even with Notts missing out on an expected trip to the Premiership, and a postseason Varsity loss to NTU to round out the year, it's hard to argue against them being a dominant programme once again due to the upgrades that Nottingham have made to their roster. Once more, they are looking like serious contenders for promotion to the Premiership North.
The Staffordshire Stallions managed to grind it out last season, having to wait until the very last game of the season to ensure that they remained in middle tier for another season. Both of their wins against the Worcester Royals last season showed some positive signs and that they they have the playmaking potential that means they shouldn't be ruled out of any match-up, even in this hotly contested conference.
They will be looking to improve on their 2-6 record from last season, and with some returning players as well as some new faces coming in, the Stallions will be looking to cause some upsets this season in the Midlands.
The match ups between these two last season saw Nottingham, headed up by feature back Jacob Amadi, run right through the Stallions with some big blowout wins, and with their new additions to their already talented squad, more of the same could be heading Staffordshire's way. The Stallions won't make it easy for them, and this should be a gritty fixture, but ultimately the Nottingham side likely has the breadth of talent to take this one with a healthy margin.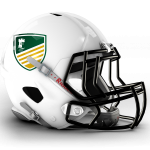 NTU Renegades v Warwick Wolves
The Warwick Wolves had a great season last time round, finishing 6-2 and reaching the playoffs. Their games against UoNAF provided some great entertainment and the closest Nottingham saw to truly competitive encounters, however, the Wolveswere second best on both occasions. As such, Warwick will be looking to put things right this season, and with the consistency that they have shown over previous years, it's a fairly safe prediction to say that they will most likely be battling with both Nottingham sides for the top place in the 1A Midlands.
The Wolves will have a new QB in Will Roberts, who's replacing veteran 'skin-slinger George Roberts,. With George, who was basically the offensive driving force at QB and RB over the last four years, graduated and now contributing to the coaching staff, they're some big shoes to fill.
Warwick looked good in their preseason scrimmage against Worcester, and with new head coach Geoff Williams at the helm following years as a player and recently a position coach, you can guarantee that the Wolves will be one of the most disciplined teams out there.
On the flip side, the NTU Renegades are coming back off a tough season in the Premiership which saw them finish 1-7 and relegated back to the first division. To their credit, they were a part of lots of close games, and were without a doubt one of the best one-win teams in the history of Uniball.
With that experience under their belt, they can use the pain of the one-win season as motivation for the upcoming campaign. Last time they were in this division, they went 7-1 and saw promotion to the premiership! It's of course worth noting, that their one and only loss that season coming to their opponents this weekend, the Warwick Wolves!
Even so, there will be high expectations for the Renegades this season, with their recruitment being very successful and the team goal being nothing less than a return to top tier balling.
This fixture last time around saw the Renegades outlast the Wolves with a 24-12 win and we're hoping this weekend proves to be another close match-up, most likely with large ramifications on the rest of each side's season, even in Week One – whichever team is crowned victorious at the end of this fixture will definitely have the momentum heading into the other games in the season.
This game will be a very close and contested encounter, but the Renegades might just edge it here.
1A South West
By Craig Proto
Plymouth Blitz v Solent Redhawks
Both these teams are coming into this season with high expectations, but at the same time it is tough to know how those'll fair in the cold harsh light of reality.
Solent are coming off a very up and down season, finishing the year at 3-5. They were able to score in bunches at points last season, but they were also very susceptible to giving up a large quantity of points. With it always being difficult to judge a team ahead of their season opener, odds this game should be a nice watermark to see what sorta contender the Redhawks are going to be this year.
Plymouth meanwhile come into the middle tier off the back of a very successful season. They were able to reach the Division Two Southern final against Brunel, where they admittedly fell short, but the extended season gave them a great opportunity to develop as a team ahead of headed to Division One.
This is a team that want to make noise in their new Division, as they prepare to face longtime rivals in UWE, Cardiff, and Devon Bowl contenders, Exeter. They have had a strong roster over past few years, so it will be good to see how they fair after getting promoted. They weren't able to play in a preseason game due to bad weather, but Coach Ogier will make sure they're ready to play. Similarly for the Blitz, this fixture is likely to be the best way to see how they're likely to fair in the always competitive South West.
This is tough to predict, but Plymouth is a long old trip and thus a tough place to play, so I am going with the home team.
Exeter Demons v Cardiff Cobras
The top two teams of the South West 1a face off to start this season. This could really show us how these teams have changed during the off season.
Cardiff are coming off an exceptional season where they were only one game away from promotion. This team have been very good over recent years and they are aiming to take that one final step forward and get into the top conference. There have been a few big losses in terms of talented players, but this is a team that normally finds other players to step straight in.
Similarly, Exeter is coming off a good year finishing at 5-3 and seeing postseason balling… but can they have a good follow up season? They have had a fair number of big losses, but with a good recruitment they are hoping to fill these important spots – especially at the quarterback position.
These teams played in tight defensive battles last year with Cardiff coming out on top each time, often with last minute scores.
As such, even though this game is in Exeter, I believe the Cobras start off strong and get the win.
1A South
By Editor
If you're interested in writing about the 1A South for DC, get in touch at editor@dblcoverage.com
Kingston Cougars v Brunel Burners
Two teams coming into this conference from opposite directions – the Cougars following a disappointing relegation from the top tier, while the Burners burned their way undefeated out of the bottom tier with their most convincing season to date.
Even so, aspirations for the programmes are eerily similar, as both teams aspire to nothing less than postseason balling this year, with the Kingston side eager for an immediate return to top flight balling.
The departure of GB wideout Tim Thomas in the offseason may be expected to slow OC Seb Gogerly's offence – and indeed we saw the Cougar offence stall through the latter part of last year once Thomas stepped away through to latter part of the year to prepare for his summer with the Helsinki Roosters – but expectations would be the Cougars still have the firepower to outpace a team that was playing Div Two balling last year and will be playing under a new Defensive Coordinator as Luke Hextall takes over the reigns from Maxwell Petitjean for the Burners.
With both teams coming into the year with sizeable rosters it's certainly going to be a trial by fire for the Burners to take on a former prem team – perhaps why they chose a preseason scrimmage against the Southern Prem champs from last year, the Hertfordshire Hurricanes?
Even so, you've got to think the Cougars come into this match up hot favourites.
Cougars to win.
Sussex Saxons v Surrey Stingers
A match up of great alliteration, and great rivalry – these two programmes have jousted repeatedly over recent seasons, running eachother close in a season-opening shoot-out in 2016, before their seasons diverged – the Stingers advancing to the postseason after a six win year where their only losses came to the Premiership-bound Portsmouth Destroyers, the regular season ones by a score or less.
However, the Stingers took their worst beating of the season in their third and final loss to the Destroyers, so come into 2017/18 off the back of a bum note to round out their previous year. Might they struggle to get off to a fast start this Sunday after a painful end to their last campaign?
Of course, it's not all roses for the Saxons either, who saw an off-season of change, with some significant departures including Defensive Captain and MLB, Steve Lee, and Offensive Captain, Tight End Sergey Kuzmin – the Saxon's Sports Scholar focusing upon his international duties with the Russian National team.
While recruitment has gone well and they enter the year with a healthy sized roster, they're a couple of large holes to plug in the loss of veteran Captains from both sides of the ball…
We'll give the edge to the Stingers, but expect it to be another tasty match up to echo the opener between these two last year!
Stingers to win.
1A South East
By Editor
If you're interested in writing about the 1A South East for DC, get in touch at editor@dblcoverage.com
UEA Pirates v Canterbury Chargers
New boys to the middle tier, the Canterbury Chargers, open their Div One life against a Pirates side that'll be feeling they need to redeem themselves following a highly disappointing 2-6 campaign in 16/17.
However, don't let the two win record fool you, the Pirates were highly competitive in the 1A South East last season, with three of their losses coming by a score or less, and not blown out in any of their defeats.
As such, while the Chargers enter the middle tier off the back of an undefeated regular season and only a narrow four-point loss in playoffs, expectations are that even facing the poorest remaining team in a conference that saw three sides head to playoffs with a 6-2 record, they're going to have their work cut out to pick up a win in their Division One debut.
The Chargers have a quality coaching staff that's only been added to during the offseason, but they were thin on the ground throughout last year and will need recruitment to have gone well if they're going weather one of the most competitive conferences in the middle tier.
An opportunity for the Chargers to make a statement with a debut win, but we'll want them to prove their Div One credentials before we start picking them in our preds.
UEA to win.
Kent Falcons v Imperial Immortals
The 1A South East was the hardest fought conference in Uniball last season, with three teams, including these two, each headed to the postseason off the back of 6-2 seasons with overlapping head-to-heads that hurt our heads when it came to figuring out playoff seedings!!
This 2017 campaign opener is a rematch of the 2016 Week One fixture between these two that went to overtime – the Falcons edging a six point win that was answered with an eight-point return leg victory for the Immortals in Week Nine, right out of the Christmas break.
Expect some key offseason losses for the Falcons to have an impact in this opener however, especially on defence. This past summer saw the departure of not only their entire veteran secondary, but big man in the middle, Nose Tackle Sonny Cohen and Defensive MVP, linebacker Harry Barden.
The addition of Sports Scholar, Rakim Jackson, may go some way to easing the pain of the losses, but even so expect the Falcons, now under first-year Head Coach Russell Jordan, to have some potential teething problems on defence if the Immortals have been able to hold together an offence that led the conference last season.
We're hoping for another nailbiting close one.. and even though we haven't heard much from the Immortals this preseason, we're going to give them the edge in this match up.
Comments
comments