BUCS Predictions | Division Two North, Week Four
2A Borders
By Pete Laird
Edinburgh Predators v Lancaster Bombers
The Predators 8-2 loss last weekend is a real hammer blow. In what will most likely be a seven game season, a single loss could be all that it takes to condemn Edinburgh to another year in the lower tier. Newcastle nowhave the head to head so it would take a two game collapse from the Raiders to allow Edinburgh back in and it is hard to see where those losses might come from. This conference is ruthless.
Could Lancaster be the dark horse that causes a threat to Newcastle's potential hegemony? The Bombers got their season off to a late start and took home a victory over HWU 27-23.
Whilst their defense scored on an interception returned for a TD, Running Back Connor Fulham had a 95 yard day, with Quarterback Ben Ackroyd throwing two touchdowns to favourite targets Alex Newman-Phillips and Alan King.
I'd normally be sure of a Predators win here, but that Newcastle loss could be a big hit to their psyche.
Sticking with the home team though, and give Edinburgh a slight edge.
Heriot-Watt v Teesside Cougars
Last week we reported some discontent amongst the ranks at Hawoo, but they gave a good account of themselves on their trip to Lancashire. Now sitting at 0-2 against the mid-table teams of York & Lancaster, they now find themselves needing a win this weekend to have any outside shot at playoff football. This game is due to be played at Edinburgh University's Peffermill ground with a 12 noon kick off (and the Preds-Bombers following at 4pm).
Teesside's most recent (and thus far, only) outing, saw an 82-0 obliteration of UWS with top performances from Defensive Tackle Ash Brighton and Linebacker Jerome Towolawi. Wide Receiver Andrew Warner notched three TDs in that game behind a strong O line performance. They look a strong offensive unit and could erupt for more on the turf floor at HWU.
Teesside to channel those good vibes and take the win.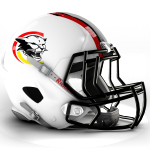 York Centurions v Newcastle Raiders
It was York's turn to notch the UWS 50 burger last weekend. Quarterback Theo Hewit notched two TDs, with Alex Kirkup and Matt York recording a score each.
But the Centurions appear to have taken some injuries to their defense and Offensive Lineman Rob O'Brien was forced to leave the game.
They face a much tougher opponent this Sunday as the Raiders roll in to town having proven their credentials against Edinburgh. Newcastle may have beaten the upstart pretenders but they still only have one game played and much work to be done.
Having taken care of the expected 'best of the rest' in the Predators, there's some potential this season could turn into a victory parade… But one note of caution may be the lack of points they recorded last week, so let's not crown anybody yet and see how this pans out against some of the quick scoring teams in this conference.
Still, Newcastle for the win.
2A North
By Charlie Coë
Bangor MudDogs v Manchester Tyrants
Manchester are proving that they really don't belong in the third tier – scoring over 160 points in just three games and posting 71 points in a shutout victory over Edge Hill last weekend.
Next up are the MudDogs, who may well have been favourites in this conference had the Tyrants not shown up following relegation last season. They backed up their victory over Liverpool with a one touchdown win over Keele.
However, as we've said, the Tyrants have been pretty much unstoppable over their first three games and we believe Bangor would have to put in an extraordinary performance to beat them in this one.
Tyrants to win on the road.
Edge Hill Vikings v Bradford Bears
This fixture has been rearranged to 21/1/18 due to the lack of availability of referees.
Liverpool Raptors v Keele Crusaders
We lauded 'Pool's summer recruitment drive last week, and it certainly looked like that rookie-swelled roster was a difference-maker against Aber as they rolled the Tarannau on their home turf to the tune of a 38-0 scoreline.
Next up is Keele, who fell to a narrow 20-12 defeat at the hands of the MudDogs in their season opener last weekend.
Bangor are an enviable outfit so a one possession loss is a solid start to the year for the Crusaders, but we're still not sure the Crusaders are capable of pulling out the road upset in this one given Liverpool's performance in Wales last week.
Liverpool go to 3-1.
2A Midlands
Coventry Jets v Huddersfield Hawks
By Rose Wilford
The Jets are certainly flying high so far this season sitting at 2-0 and only having conceded 6 points, scoring almost 100.
With another great game in his pocket, RB Justin Alpha had a very strong performance on Sunday alongside WB Bami Olupona – scoring the majority of touchdowns between them. Defensively, All-DC Linebacker Courtney Etienne had an excellent 10 tackles in the first game and is a force to be reckoned with on the field. DE Mustapha Haybe has also been bossing it, getting two sacks and a safety last week.
The Hawks have also started off their season well, with a 52-0 shut-out against Lincoln Colonials in their opener. Should they find a way to fly higher than the Jets and pick up a win this week? There'll be talk of promotion for the Hawks before the season's out…
Easier said than done though – the Hawks' win over Lincoln looks a lot less impressive when you look that the Eagles similarly dominated the Colonials in Week One, before getting blasted by the Jets the following week.
Potential for a shoot out, but we feel like the Jets have too much firepower for the rest of the 2A Midlands to keep up this year.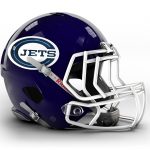 Lincoln Colonials v DMU Falcons
By Rose Wilford
Lincoln have not started off their season well at all, sitting at 0-2 and having conceded almost 100 points in those two games, they will be disappointed with their performance. Still, adjustments will be made and they will be heading into this game knowing that something must change.
The Colonials have had the game time that the Falcons haven't, so should be ready for this weekend… but can they make the changes needed to get their first W?
The Falcons are the only team in the 2A Midlands who are yet to start their season and they've been actively sharing their excitement on their social media platforms. The Falcons come into this fixture with their first female on the roster, Alison Exley, and added some firepower with the addition of a CU Jets veteran running back.
With a preseason scrimmage against Kings Lynn in their pockets and a few extra weeks of practice it's worth a watch to see how they shape up.
With two eggs from two games, the Colonials are something of a known factor already – so we're taking a gamble on the Falcons showing the firepower that the Colonials have lacked so far this year.
Falcons to take it.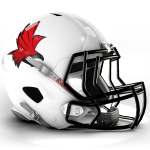 MMU Eagles v Worcester Royals
By Editor
It was a rude welcome to Division Two for the recently relegated Worcester Royals, as they were steamrolled by the Jets last weekend.
Posting up a donut in their debut, it's now approaching two years since the Royals last victory.
Clearly their offseason has been harsh, and opening the season against the side that dominated Division Two playoffs in 2016/17 was a rough way to start to the year – but is there yet hope for the Royals?
Certainly we should see a more competitive game on Sunday, as MMU's season has been a mixed bag so far – a big win to open the year, followed by a similarly big loss to the Jets… These two teams enter this fixture from a similar direction – blow out losses against Coventry.
Familiarity with the end zone gives the Eagles the edge coming into this one.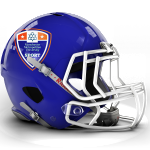 Comments
comments