BUCS Predictions | Division Two North, Week Nine
2A Borders
By Pete Laird
Edinbrugh Predators v Heriot-Watt
Rivalry weekend might have seen the loss of Edinburgh versus Napier matchup but we do have another Edinburgh derby in its place. The game has been relocated to Edinburgh's Inch Park so both teams will have to contend with the conditions underfoot.
Running Back (& DC nominee for Rush of the year) Calum Davidson will be leading the usual charge for Edinburgh. One of the best backs in the division he is ruthless in the Red Zone and has nine touchdowns on the year so far. Quarterback Harley Ashcroft also continues to develop making the Predators far from one dimensional.
Heriot-Watt picked up their first win of the season following a forfeit from UWS but they will be looking to try and get it done on the field this week. As we mentioned last week, HWU have been competitive in all their losses so far. They will also still be smarting from last year's fixture where they lost narrowly to Edinburgh 6-0 (the Pred's lead the series 2-1 all time).
Edinburgh need this game, and an upset in the Teesside game, to hold any hope of a three-way divisional tie, and any slim hopes of promotion.
They won't slip up this weekend.
Edinburgh to win
York Centurions v YSJ Jaguars
Game two for the Jag's saw their second loss and their second fifty burger, but they have faced off against the divisions two toughest opponents. There will be more growing pains to come but it's good to see YSJ getting games under their belt and let's hope they will be a sustainable program going forward.
York have lost two on the bounce so will be relishing the opportunity to take on their novice neighbours. The Centurions have traditionally saved their ire for Teesside and Lancaster so a new cross-town rivalry is a welcome addition to their schedule. Wide Receiver Henry Denby provides the downfield threat from QB Tom Latham and defensively Big Tim Sonuga has been eating opposition Quarterbacks lately.
York Centurions for the win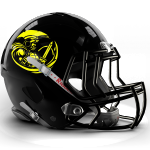 Newcastle Raiders v Teesside Cougars
The last real obstacle for Newcastle Raiders is their Smoggy Mackem neighbours from Teesside. Thus far the Raiders have been unchallenged outside of their narrow win over Edinburgh. They even took a Division One scalp last weekend in their Stan Calvert 26-8 win over the Northumbria Mustangs. They have had stand out performances this year from Quarterback Leo Hotchkies, WR Diira Ejibe, and RB Matty Thompson. Callum Smith and Jerome Klein make a strong Linebacker pairing on Defense and prove the Raiders to be strong in depth.
Teesside came from behind in last weekend's 18-12 home victory over York and now sit on an undefeated record at 3-0. They have crept up on the rails somewhat (in part because they have yet to play Edinburgh or Newcastle) but they now have an outside shot at the division title. Led by Linebacker Andrew Kane and rookie Quarterback Josh McIvor the Cougars have some weapons that Newcastle will need to plan for.
We'd love to see a bit of chaos added to the end of season fixtures in this division but the reality is that the Raiders are just too strong this year and with this win should claim the division crown (worst case scenario they go 5-2 but would hold the head to head over Edinburgh and Teesside).
Newcastle for the win
2A North
By Charlie Coë
Bangor MudDogs v Edge Hill Vikings
Sat twiddling their thumbs since December when they dismantled Aberystwyth on the road, the MudDogs will have been itching to get going in 2018.
A walkover victory over Chester last weekend will have done little to dust off the Christmas cobwebs. They will finally have a chance to shake off that rust when they face Edge Hill, who were shut out 17-0 by the same Aber team that Bangor throttled, 42-0.
Bangor need to keep the pressure up on Manchester if they have any chance at the title, and any result other than a victory here would be a major disappointment.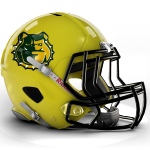 Liverpool Raptors vs Chester Legion
Liverpool have had an even longer lay-off over the Christmas break than the MudDogs, having not played a competitive snap since late November. That said, Chester are light on recent game experience too, having conceded a walkover to Bangor this month.
In fairness to the Legion, they stormed basement-dwelling Bradford before Christmas and appear to be on the mend after a less than stellar start to their 2A North 17/18 campaign.
The 'Pool have scored 63 points and conceded just 9 in their last two tilts though, so we're picking them to come out on top over Chester as they chase down Manchester and Bangor at the top of the conference.
Keele Crusaders v Bradford Bears
Fresh off a 61-6 road defeat at the hands of Manchester, Keele must now attempt to pick up the pieces at home against fellow strugglers, the Bradford Bears – who have struggled even more than the Crusaders this season in the battle to avoid finishing in the conference's bottom spot.
The Bears have managed just six points on the board all season, and conceded a rather unhealthy 84 in the two games they have taken the field for so far this season, whereas Keele ran title-chasers Bangor close in November, before putting in a decent enough showing against Liverpool in their last matchup of 2017.
The Bears appear to start games well before struggling in the second half, and we see them doing more of the same this weekend allowing Keele to take the W.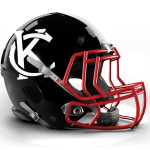 2A Midlands
By Rose Wilford
Coventry Jets v Lincoln Colonials
A disappointing year so far for the Colonials, who snuck their way into a brief postseason foray last year.
The offseason can be a cruel mistress in Uniball, and it clearly wasn't kind to the Colonials as they've opened the year with three heavy losses, and not a single point scored.
Going up against a team we ranked as the #2 in the tier in our midseason Power Rankings? We can't see life getting more comfortable for the Colonials anytime soon.
The Jets are almost a reversal of Lincoln's stat line so far this year – nearly 140 points put up across three games, and a mere 6 conceded.
Circle this one as a likely Burger factory and the Jets fly to 4-0 in their abbreviated five-game season.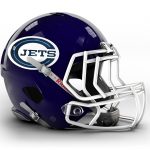 Worcester Royals v DMU Falcons
Meanwhile, this Midlands matchup looks like it could be much more interesting.
Sure, weather and withdrawals mean we've only seen four fixtures and a single win produced by the two sides combined, but the truncated schedule of the 2A Midlands means both teams are still viable playoff contenders if they start picking up wins now and see the season through with victories.
Worcester may be 0-2 so far, but they were at least competitive in their game against second-place MMU.
Their only common-opponent, the Falcons have also faced the Eagles, with the rain week match up a more free-scoring affair – putting up 20 points of their own is nice, but conceding 40 against a Eagles side growing in confidence will have hurt.
I think you could easily argue the case for either side here, but if only for their greater familiarity with the end zone thanks to their steam-rolling of Lincoln in Week Four, I'm going with the Falcons to sneak a win over the Royals here.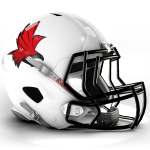 Comments
comments