BUCS Predictions | Division Two North, Week One
2A Borders
By Pete Laird
UWS Pyros v Edinburgh Predators
Our Pre-season favourite for this division title has to be the Edinburgh Predators. A productive off-season, sees a team rebrand and an expanded coaching staff for the biggest university in the conferecce. Last year's conference runners up, the Preds fell in the first round of the playoffs losing narrowly to Bangor away from home.
Coach Harrison is in his third year with the team and has established an element of growth and development for the team that should give them sustainability. They do boast the 2A Border's top scoring offense from last season and that fire power should drive them to make a run at the title. Star Running Back Callum Davidson returns after a summer shining for the Edinburgh Wolves senior team and expect him to carry the load again this year.
The Predators opening day fixture pitches them against a team that has perennially struggle to cross the midway point on the league table, the UWS Pyros. It's harsh, but the high point for the Pyros last year might have been that they completed their full schedule for the first time in a while, the team struggling for numbers in recent years.
After that, looking back a year is not a pleasant trip down memory lane for the Pyros. Eight points of total offense and almost 200 conceded puts the Pyros on uniballs bottom rung, where they have been languishing for a while now having recorded only 6 wins in the last 8 seasons (since 2009). Head Coach Bud McFerrin has been at the helm throughout this time and he has struggled to recruit at an institution which has campuses 22 miles apart.
Still, new season is a chance for new opportunities, and while we've have heard little out of Paisley this preseason and it remains to see what impact the Pyros' involvement with the establishing of the Inverclyde Gladiators senior team will have. Let us all hope that UWS have recruited well and they stay the course this season – this opening match up against a conference-favourite would be the perfect time to make a statement!
Even so, we're going with the Predators.
York Centurions v Heriot-Watt
York were a hard fought fourth place in this division last year, going 3-3 under returning Head Coach Will Claringbold. The Centurions are as much loved for their Twitter page as their Football, and the Centurions have done well in recent years to establish a great team atmosphere that has seen their programme take a hold in their university (whilst being slightly obsessed with beating all things Lancaster).
Meanwhile, it's all change (again) in the west of Edinburgh as, on the eve of the uniball season, Heriot-Watt announced a change to their Head Coach as Don Edmonston stepped down after returning from his summer break. Whilst the reasons for the late change aren't entirely clear, long term assistant Dayle Teergarden takes over the reins, becoming Hawoo's third coach in three years.
HWU have been quick to establish themselves as a viable programme and, as a campus university, have attracted good squads in recent seasons. A third place team last year (4-2), seeing playoff balling in only their second season, Hawoo lost out on the road in the first round to finals-bound Leeds Gryphons.
This will be a very intriguing 'mid-table' clash, with the nature of Division Two meaning the winners will put themselves in the enviable position of making a run at the table after only Week One. Last year's game went to overtime with HWU edging it 30-22 and we can see a similarly close game this time around.
We're going to stick with giving the edge to the scotsmen.
Teesside Cougars v Lancaster Bombers
The Bombers showed flashes of ability last year, but struggled when it mattered, notching their only wins over Teesside and UWS in 2016-17 finishing 5th in the division at 2-4.
Dual Head Coaches Chris Plant / Dave Carter have patched a team up that was on its knees (and deep in flood water) only two years ago and should be commended for their commitment to rebuilding an historic uniball programme.
They open the season away to a team that has a very similar storyline. Teesside were a National Finalist as recently as 2006, but have struggled with squad sizes and coaching numbers in recent years. Chris Scrace took over the reins last season from long term HC Michael Kelly, and set about a rebuild that saw the Cougars notch two wins: surprisingly against York, and perhaps not so surprisingly against UWS – where they put up a 50 burger.
It's obviously almost impossible to tell at this stage how either team will fair this season and with most uniball seasons may be entirely dependent on the recruitment of one or two hidden gems.
But we've got to pick someone, so we're going with Lancs.
2A North
By Charlie Coë
Tarannau Aberystwyth v Bangor MudDogs
The Tarannau, coming off a 2-4 record and playing their first game after yet another re-alignment for the Welsh coast side, are optimistic going into this season, which is shows impressive resilience given Aber's struggles in recent seasons.
The team are reporting  a solid, if not spectacular, recruitment of 20 rookies to their programme, but a class apparently not lacking in talent! If they can find a few diamonds in the generally unenthused rough that comprises uniball recruitment? Tarannau might find a way to change their narrative for years to come.
This writer knows all too well from his time with the Warwick Wolves the importance of getting those one or two stud rooks – whether that be from a pack of 20 or 60.
Bangor, meanwhile, are coming off a highly underrated 5-1 playoff-bound season, but will be weakened on and off the field by the losses of key players like Alex Beavis and Toby Weston.
Even so, with the only team that bested them last year now playing Div One Ball? They are looking to take it all the way this year, and with a mini camp and a healthy amount of film sessions in the off-season, it's certainly looking like something they're capable of achieving.
Tarannau are steadily recovering from that poor 2014-15 campaign, but expectations based upon last year's form are Bangor will leave a sizeable blip on that upwards progress when they meet on Sunday.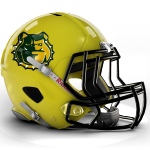 Liverpool Raptors v Edge Hill Vikings
'Liverpool's 2016/17 campaign was – as the most tired adage in all of sports chat maintains – a game of two halves. Able to shut-out lesser opposition in the season's first act, they came undone in the second half against strong Leeds and Bangor sides.
Still, coming into the season the Raptors have had very strong recruitment and equally respectable player retention levels from last season. As such, we expect them to be right in the mix when it comes to the fight for promotion.
The Vikings meanwhile are no longer the newbies from the north west we once considered them to be, and showed some signs last year that they are developing into another genuine promotion contender. They're working hard to sustain their nascent football operation, with a few of the senior players grabbing Level One Coaching qualifications over the summer to help sustain their set-up for the long term.
Nonetheless, the Vikings still struggled more than the Raptors against top brass North 2A opposition last season, they've suffered significant losses to graduation, and ultimately the Raptors appear to have had the stronger off-season and boast fiercer aspirations.
DC are going to put our totally figurative chips (we're not even sure we can afford figurative chips) in the Liverpool corner for this one.
Bradford Bears v Manchester Tyrants
Few teams can claim to have had a tougher 16-17 draw than the Tyrants. Prem-bound Carnegie, two recently-Prem Sheffield outfits, and a Strong UCLan Rams meant the Tyrants – probably a mid-to-high table team in any other conference – appeared destined to return to Division Two.
They may have only picked up the one win last year, but their narrow loss to the eventual Division One Champions, Carnegie, midway through the season was a sign of a team that was more than capable of being competitive in the middle tier.
As such, expectations are the Tyrants should have no issue dispatching the Bears, who have had something of a write-off off-season, with SU problems brewing in the background. Bradford also has one of the smallest coaching staff in the country, so it'd certainly be something of a statement if they're able to swipe an early season win from the team we're expecting should be swiftly returning to the middle tier.
Manchester should start as they mean to go on with a W in this one.
2A Midlands
By Rose Wilford
Northampton Nemesis v Coventry Jets
As reported yesterday, the Northampton Nemesis, along with the Bedfordshire Bulls, have withdrawn from the 2017/18 season.
As thing stand, these games are current being scratched from the schedule, rather than awarded as walkovers.
MMU Eagles v Lincoln Colonials
The Eagles come into this season with a better retention rate than in previous years, with the addition of some key experience talent joining the team, such as Zac Miller (QB) who has just returned from a placement year and Robin Oakley (WR/DB) who has brought Senior experience with the Leeds Bobcats to the roster. The Eagles held a preseason scrimmage against Edge Hill Vikings, which will have been a nice confidence boost as they came away clear winners from the early experience. Even so, the Eagles have a brand new coaching staff, and so the team feel that this year will be a building year – the coaches have bought in a different culture to the team and therefore are looking to build a foundation for the next three years.
Meanwhile, the Colonials have managed a big rookie intake this year and are looking to finish this season competing for promotion once again, after making it to the playoffs last year. Still, the loss of some playmakers this year will mean the Colonials will need to make sure their rookies are drilled and ready for their first game this weekend. With a roster size of around 40-50 players on both teams it will be a matter of who has the most athletes and who has worked hardest in the preseason.
Judging this meeting upon the way it went between these two last season… I think this one will go to the Colonials.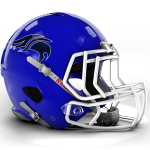 Comments
comments