BUCS Predictions | Division Two North, Week Twelve
2A Borders
By Pete Laird
York Centurions v Lancaster Bombers
York and Lancaster have 'enjoyed' a 'friendly' rivalry for a few years now. Whilst neither team can reach the playoffs, a win will give them bragging rights and a higher placed finish in the conference table (once postponed/voided games are accounted for).
Lancaster lost a relatively close one last weekend to the second-placed Teesside Cougars. Standout performances from Stephen Tebb and Jamie West.
York's last outing was also against Teesside, all the way back in December 2017!!!
Forfeits, postponements, and rain are the tale of this conference so we hope the sun is shining in York this week. Wide Receiver Henry Denby and QB Tom Latham will be looking to spread the ball around and come away with Twitter rights for another year, having won last year's fixture 20-14.
Rustiness may cost them so we are picking Lancaster in a one-score win.
Newcastle Raiders v Heriot-Watt
Heriot-Watt picked up their second win of the season where they didn't have to take the field (we hope they got their money back for splashing out on Peffermill playing field for the weekend). They'll be glad to take the field in anger this weekend but make a precarious journey to the North East to face the Division Champion Raiders.
Newcastle also missed out on a game last week when UWS conceded without travelling. This weeks opponents will be a tougher opponent to break down but the Offensive players on display should still wreak havoc on the visitors. Expect the double threat of Hotchkies and Thompson, behind a monster line, to notch plenty o' points and finish the regular season in style.
Newcastle to hit the playoffs with a win.
*STOP PRESS*
We are hearing that this game is now cancelled as HWU have stated they are unable to fulfil the fixture. A worrying development for a previously solidly developing programme.
YSJ Jaguars v UWS Pyros
The last week of the regular season also brings us the scheduling nadir of BUCS Football. With only five total games played between them, and forfeits last weekend (including two in a row from both teams), we're worried we might effectively be looking at a giant game of Chicken as to which team cancels first.
This would result in the other side gaining a forfeiture victory, and a first win of the season that neither team necessarily deserve.
This prediction, therefore, is based on who is going to blink first. The odds are against UWS, as the travelling team, but YSJ have struggled to provide a viable venue this year and couldn't field a team to face Lancaster this Wednesday.
It would be the biggest irony of all if this one got called because of the weather… As to predicting the winner? So long as the game gets played, that's a win for either of these teams this year.
2A North
By Charlie Coë
Liverpool Raptors v Manchester Tyrants
This is it. Liverpool's last chance to topple Manchester in the 2A North's race for promotion. Win and we'll see a messy three-way tie atop the conference…
The Raptors have done all they can to stay in touching distance of the champs since losing to Bangor in November, and now they'll get the chance to claim all the glory on their home field.
The Tyrants have not slipped up one bit this season, and have produced two of their best perfomances in their last two games, with 50-0 and 61-6 victories over Aberystwth and Keele respectively.
They have also sat atop our power rankings pretty much all season, but it will mean for little if they can't win right here.
This one is going to be close, and final match nerves might get to Manchester, but we're backing them to repay our faith and garner a perfect-season clinching win.
Keele Crusaders v Edge Hill Vikings
The Crusaders have had a much more fun second half to the season than the first. Aside from the almost-obligatory heavy defeat to Manchester, they are heading into the final game of the season on a three-game winning streak.
Edge Hill meanwhile were denied a game by a Bradford walkover in midweek, but they too are technically riding a multi-game winning streak with that walkover coming straight after an 8-0 victory against Chester.
Neither side's had the season they might have hoped for, but the Crusaders at least have proven able to point up points against all-comers, while the Edge Hill offence has only three scores on the year so far – their defence keeping them in games through the latter part of their campaign.
Keele are the more match fit of the two sides, having played in each of the past four weeks, so we're picking them to stick to their routine and finish their season on a respectable 4-3 record.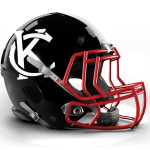 Chester Legion v Tarannau Aberystwyth
A 50 burger defeat to Manchester in Week Ten would not have been particularly enjoyable for Tarannau, especially as the game saw the team field only 19 players, the majority of whom were forced to ball both ways… but a more respectable 20-14 defeat to Keele would have given Aber more confidence that they can finish off their season with a high note against Chester.
A solid late-game performance from Aber saw them come back from 14-0 down to tie the game, then had a kickoff return for a touchdown called back for a flag – only to lose the game in the final moments to a Keele touchdown.
While it's hard to say anything this year has gone swimmingly for Aber, apart from the paddling pool design of their uniform, the fact the Legion were unable to best the Vikings last weekend certainly makes us believe the welsh side are favourites against a 1-5 Chester side who've been unable to find paydirt in either of their last two fixtures.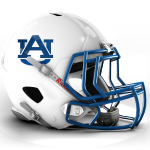 2A Midlands
By Rose Wilford
MMU Eagles v Huddersfield Hawkss
Probably the most crucial game across the breadth of Division Two this week, with this Bird-Off having huge playoff ramifications!
This showdown decides who poaches the last playoff place in the North, and whichever team wins will take the number two spot in the conference and be heading to the postseason.
The Hawks had a great start to their season with their 52-0 shutout win over Lincoln, their only on the year so far loss coming against the undefeated Conference Champions, the Jets. With a close 1pt win over Worcester in Week Ten and a 10pt win over DMU in Week Eleven they come into the game with some good momentum and a shot at first playoff season for Huddersfield in… a fair while.
The Eagles however will be aiming to scupper those postseason dreams with some of their own. Tied at 3-1 with the Hawks, with a similarly large loss to the Jets their only blemish on their campaign so far,  it's as simple as win-and-in for both teams in this fixture.
With unerringly similar records and scorelines through their seasons so far, the Eagles do hold a slight edge in their ability to put up points – outscoring the Hawks by an average of about 7 points per game so far this season – and likely that one score could be the difference maker in taking the Manchester side to the postseason!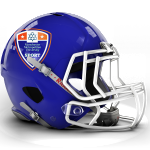 DMU Falcons v Coventry Jets
Unfortunately for DMU they've had their struggles this season, taking their only win in the first game of the season against the bottom-dwelling Lincoln they then suffered with back-to-back losses in Weeks Six, Nine and Eleven.
This weekend for them will be an opportunity to see if they can compete against a team that is heading for Div One next year and hopefully put some points on the board. They're playing for pride more than placing.
The Coventry Jets, on the other hand, have been an unstoppable force this season, players such as WB Bami Olupona and RB Justin Alpha on offence have lead the way for the team – Coventry scoring 212 points in just four games, averaging more than a #50Burger in each outing!
What also can't be overlooked is their defence, having only conceded 6 points this year. Players like LB Emmanuel Falola and All-DC LB Courtney Etienne have helped this team to build a strong core and dominate the field. They were Division Two North Champions last season and are right on track to repeat that feat.
They head to DMU this week and we don't think they'll be taking any prisoners.
Coventry to win.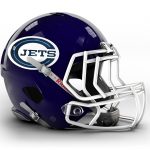 Worcester Royals v Lincoln Colonials
Both of these teams have missed the playoff contention this year but can still aim to better their record before the end of the season.
With the Royals having only won one game this year, which was a 1pt victory, they may be able to get another win under their belt as they play a team that has truly struggled to even start their season.
Having scored 38points in four games the Royals host the Colonials in a game where pride is all to play for. With it being the last game of the season and for some the last game for their club, both teams will want to go out with a bang and display their best football of the year so far.
The Colonials really need to put something special together this weekend in order to save face in a disappointing campaign. Having not scored a point all season and being averaging more than a #50Burger in points conceded each time they've stepped out? Even a single trip to the end zone would give the Lincoln team something positive to take away from the season.
They've got this last opportunity to find form, before the offseason beckons. Hopefully the Colonials come back next year stronger as it's always tough to see a team do well one year to then drop off the radar the next.
I think the Royals will win this one.
Comments
comments