BUCS Predictions | Division Two North, Week Two
2A Borders
by Pete Laird
UWS Pyros v Teesside Cougars
The Pyro's took a sore one on opening weekend, as they shipped a 50 burger to one of the conference challengers. Teams with small rosters (27 players registered by the Pyros at the last count) inevitably play both ways and thus always struggle more offensively. UWS did have a number of East Kilbride Pirates Junior players on campus, who played last season, but those experienced ballers appear not to have returned to the team for 2017/18.
Last weeks prediction for UWS may have come across a little harsh, but all we were trying to do was highlight the problems faced by the Pyros programme.
This week, they face a travelling Teesside team, whose opening fixture against Lancaster has now been rescheduled to February. The Cougars are well organised and while they may not have the biggest of squads, they do have a variety of offensive formations that can catch teams unprepared – as shown last year as they ran up 56 points against UWS.
Whilst we may not get such a big scoreline this year, Teesside go in to this as favourites.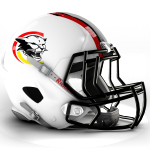 Lancaster Bombers v YSJ Jaguars
Whilst their opening weekend fixture was rescheduled, the Bombers look primed and ready for the start of the year. Lancaster are reporting sixty active players, four new coaches and received a helping hand from the Lancashire Wolverines during camp.
York St. John are new to BUCS football this year under Head Coach David Pawson, and they hope to last longer than the other new addition Bedfordshire who have already withdrawn from the season. YSJ were due to play Bedfordshire in an affiliation game, but this apparently fell through meaning the only competition they have faced thus far has been a flag game. We wish any new programme all the very best from DC Towers, but very few of them have Cinderella opening seasons.
If the game goes ahead, Bombers will be expected take this one.
Edinburgh Predators v York Centurions
The Preds will be delighted with their opening day win, which always helps teams gather a little momentum. A balanced offensive scheme is underpinned by the tough running of Callum Davidson. York won this fixture on the road last season as they edged the Preds 14-12 so there will be an element of revenge in the air for Edinburgh.
This week they host a Centurions team who upset our predictions last week and notched a three touchdown, ten-point victory over Heriot-Watt. That victory throws them very much into the mix in this conference, but it remains to be seen if they can hang with the big boys from the Scottish capital, as well as the recently relegated the Newcastle Raiders.
We have a soft spot for the Centurions so we hope they don't hate on us to much as we predict a home win for an impressive looking Edinburgh team. They aren't the complete picture just yet but they'll be tough to stop from reaching the end zone.
2A North
by Charlie Coë
Tarannau Aberystwyth v Bradford Bears
The Tarannau missed the chance to get their 2017 season up and running, as the weather got in the way of their clash with Bangor last weekend.
Despite the postponement, you have to fancy Aber against a reeling Bears side.
Bradford were flattened by the recently relegated Manchester Tyrants in their season opener and failed to register a point, bowing out at the half.
You have to feel for Bradford, who are struggling for resources, not least in terms of SU support – and it is surely in Uniball's interest to see them do well this season.
The Tarannau should get their season off to a winning start, but it may not be by blowout proportions.
Manchester Tyrants v Chester Legion
Chester went 0-6 last season, finishing at the foot of the conference and registering a -217 point differential. That was without facing the Tyrants, who fell from a tough middle tier into the North 2A at the end of last season.
Mike Ireland's Legion will have their work cut out for them in their first game of the campaign, not least considering their winless campaign last year, but also as a result of losing a huge chunk of their starting O-line from graduation.
The Tyrants, who didn't let up as they racked up a 44-0 win over the Bears in just a half of football on Sunday, will therefore be favourites to go 2-0 this weekend.
Tyrants head honcho Peter Birds doesn't want the 'p word' thrown around too much by his players this season, but it's tough to see this side not being right in the race for the conference crown and a deep postseason dive the end of this campaign.
Bangor MudDogs v Liverpool Raptors
The MudDogs will be itching to get underway after their postponement on last week, and will need to be at their best to win against a Liverpool side that breezed past Edge Hill 39-7 in Week One.
In this fixture at Bangor last season, the MudDogs saw off Liverpool 8-0 in a defensive battle.
After seeing how the Raptors piled points on an Edge Hill outfit that is no slouch on Sunday, though, I'm not convinced that the 2016/17 record book is the best guide to go on.
Liverpool started the season with a huge active roster, especially in the context of the bottom tier, with reportedly ~75 players on the books, and I fancy them to be the main challenger to Manchester from here on out.
2A Midlands
by Rose Wilford
Coventry Jets v MMU Eagles
With two games waived off in the midlands, we see just the one fixture this week, with two expected top contenders going head to head.
The Jets had an extra week to practice after their planned opener against the Nemesis fell through last week and I'm sure they'll be keen to get their season started. The Jets have a lot of rookies with potential on their 50+roster and having had a preseason training session with Div One's University of Nottingham and a preseason scrimmage against NTU, the Jets should have had enough prep to be ready for the Eagles this weekend.
After winning the Northern Championship last year, the Jets will have their sights set high as they head into this year.
Well done to MMU for their result last weekend, putting a heavy defeat on last season's third place team, the Lincoln Colonials, and claiming their first shut out of the season. Scores came from a range of players including Robin Oakley, Alex Tucker as well as Adam Kalker with two touchdowns. They travel to a Jets, however, who had huge momentum through the postseason last year.
After such an impressive win last weekend it'll be a good game to watch to see if MMU could be competing for the title this year, or if it was just a slip up by the Colonials last weekend.
I'm gonna back Coventry for this one but it'll definitely be worth keeping an eye on.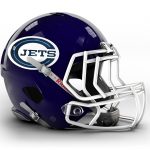 Comments
comments