BUCS Predictions | Division Two South, Week Four
2A South West
By Editor
Bath Spa Bulldogs v OBU Panthers
Ok, so… positives for the Bulldogs so far this year? Well, they're still going!
While other sides might have decided to call the season quits before even touching turf, the Bulldogs have soldiered on through two straight 70-point-plus smackdowns… And in truth might be facing a third straight this Sunday, as the Panthers have shown a good amount of bite so far this season, taking wins away from the Bobcats and the Barracuda to sit them currently at the top of the conference.
Whether they'll power through once they hit the tougher teams later in the season remains to be seen, but this Sunday shouldn't prove too testing for the Panthers to move to 3-0.
Bournemouth Bobcats v Bristol Barracuda
Two teams with tough starts to the season, each having fallen short against the Panthers, and the 'Cuda following that up with a heavy loss to preseason-faves, the Gladiators.
If there's to be any hope of either of these sides seeing any kinda postseason action, they'll need to get their seasons back on track, fast.
While our South West correspondent had heard good things coming out of the Bobcats in the preseason, they failed to live up to the hype last weekend – instead looking unerringly similar to the Bournemouth side we got to know last season – strong defence, but lacking much output from the O. Even the best D will bend and break if it's on the field for too many downs.
Luckily for the 'Cats, the 'Cuda offence hasn't exactly been prolific so far this season either. A single score in their opener was followed by a single, controversial, defensive conversion against the Glads.
We're not expecting big numbers in this one, but giving a slight edge to the 'Cuda who saw postseason balling last season.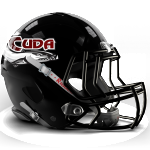 Southampton Stags v Oxford Lancers
Now this could be interesting!
The Stags have opened up the year strong. Strangely, a huge win over the struggling Bulldogs doesn't really turn too many heads, but holding out for a single score victory over the Gladiators positions the south coast side as the new favourites for the conference crown.
Still, the Lancers may be something of a dark horse this year as well.
They similarly opened the season with a momentum-building domination of Bath Spa, and if they can use some of the import-talent on their roster to its full potential? Are quite capable of a swift return to the middle tier, even in this competitive South Western conference.
Expect other sides in the 2A South West to watching this one closely. A Stags loss would reinvigorate the Glads' hopes of getting out of the bottom tier, and OBU will wanna know how their local rivals are shaping up this season.
We're leaning towards the Lancers, but our South West CC gave the nod to the Stags so we'll stick with his local insight.
2A South
By Editor
If you're interested in writing about the 2A South East for DC, get in touch at editor@dblcoverage.com
RHUL Bears v KCL Regents
Ugly start to the year for the Bears, and it isn't about to get any easier as they face a Regents side that finally seems to have gotten that monkey off its back and has started the season 2-0, including a particularly nice 20-6 win over the Wolfpack on Sunday.
For a side that was playing mid-tier balling during the 16/17 season, there were hopes the Bears would have enough experience on their roster to be competitive following relegation, but it looks like graduations and departures have hit Royal Holloway hard – especially so on the offence, who are yet to post a single point in two fixtures.
Meanwhile it seems KCL look like they've finally managed to turn the athletic ability on their roster into a more cohesive unit, and it's paying off in the results they've put up so far.
A win this week should set up a potential top-of-table clash against the Panthers in Week Five, and we can see both results going the right way to set this up.
Regents to 3-0.
City Wolfpack v BNU Buccaneers
BNU finally break the seal on their season this weekend as they travel to the 1-1 Wolfpack.
Without so much as a peep from the Buc's this preseason, and no fixtures to work with thus far? Your guess is as good as ours as to what BNU's balling will shape up to this year.  Certainly they showed steady improvement through the course of last season, so if they've held on to a good amount of their roster, we'd expect them to be competitive in the the South this season.
On the other side of things, it's been an active start to the year for the redubbed Wolfpack – opening the season with a narrow win over the Emperors, before coming up short versus the Regents. Certainly only scoring twice across two games has done them no favours, and there'll be questions asked about their offensive potential if they can only muster a single trip to paydirt once more on Sunday.
It's a tough ask when we know so little about BNU, but they bested the City in their previous iteration as the Sentinels last season, and so even though the Bucs are yet to shake off the offseason rust, we'll give them the edge here in a tight one.
Whichever teams scores twice takes it, and we're saying that'll be the Bucs.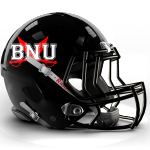 UCL Emperors v Brighton Panthers
A statement win to open the year for the Panthers, putting up more than their entire offensive output from 16/17 in their opening day victory over RHUL, last weekend.
34 points in a typically points stingy conference immediately catapults the newly redubbed Panthers into the limelight. With the two offensive leaders from this conference now balling in Div One and the South West respectively, there's certainly room for a team that can post 30+ points a game to find immediate success in the 2A South.
They take on a UCL Emperors side that, despite seeing postseason football in their debut 16/17 season, have looked a little shaky to start the year; 1-1 through their first two fixtures, with stingy D, but also fairly ineffective offence.
Putting up a single score in each of their first two games, it's unlikely six points alone is going to cut it against a Panthers side that put up 34 last week.
Given the disparity in scorelines against their one common opponent so far, the Bears, we're backing Brighton here.
2A South East
By Editor
If you're interested in writing about the 2A South East for DC, get in touch at editor@dblcoverage.com
Essex Blades v QMBL Vipers
2-0 takes on 2-0 in this top of the table clash. Can the Vipers, who came back from a 20-point deficit to win in Week Three, secure their place a top the conference, or will a surprisingly sharp Blades side ride their momentum from their big win over the Rhinos, to victory on Sunday?
Strong D has been the key to Essex's success so far – shutting down the Mariners in their narrowing Week Two win, before holding the Rhinos to a single score. They're likely to need every bit of that resilience this weekend too, as the Vipers have proven their ability to put up points, and against stiffer opposition than the Blades have faced so far this year.
Yes, the Vipers' 32-30 comeback victory last week may already be a contender for Game of the Season.
It's tough for any team to not let heads drop after going 20-0 down early, let alone a young programme like Quimble, but it's clear they never considered the game out of their reach, and utterly closed down the #1 offence in the conference through the second half.
If they bring that second half grit into this weekend's fixture? Then we've gotta go with the Vipers… But Essex won't make it easy for them.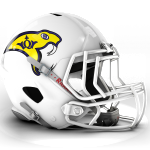 UEL Phoenix v Greenwich Mariners
A gutwrenching loss for the Phoenix last weekend, who gave up a 20 point buffer in a loss against the Vipers. Overconfidence perhaps, that saw UEL let their foot off the pedal in the second half, for a shock loss?
Still, it's all to play for in the eight-game format of the South East, and the Phoenix will look to reignite their season on Sunday against a currently winless Mariners side.
Certainly Greenwich would have hoped for more from their season thus far, especially after a competitive start to the year in their own fixture against the Vipers. However, a shut out loss in Week Two has raised questions about their offensive output, and against a Phoenix side that's currently topping out the conference in points scored? The Mariners need to get some wind in their sails, and fast!
These two didn't end up squaring off last season – a controversial situation due to a lack of BAFRA crew saw the fixture fall to the wayside… But it's fair to say there's a fair chunk of bad blood between these two programmes in seasons past.
Expect a grudge match, full of grit and grime… but it feels like the Phoenix have the firepower to come out on top this time.
P.s. Do you guys have a logo yet?
Comments
comments