BUCS Predictions | Division Two South, Week Nine
2A South West
By Lydon Ward-Best
OBU Panthers v Oxford Lancers
So here we go a local Oxford smackdown, the Cavalier Cup!
Celebrating the local rivalry between the two sides since the single-institution split saw the end of the Oxford Cavaliers, the Lancers hold an overall lead in the series, 3-2. OBU snagged the first two bouts, but the Lancers have fought back for three straight wins, before the tier system saw the team miss out on a matchup last year. Can the Lancers extend their lead, or the Panthers pull even?
More relevant to this season in particular, both teams come in needing to win. Coach Wykes' Panthers have teeth this year and I'm really hoping I get to say they are going to State. (Eds. I'm not sure people will get this reference any more…)
Meanwhile the Lancers have been solid since dropping down, outside a hammering against the Stags, and a good performance vs Cuda kicked off 2018 for them, giving them great momentum coming into this game.
It's a tough one to call, but I think the Panthers have the advantage in the weather and their more ground-and-pound offence should see them through to tying up the series.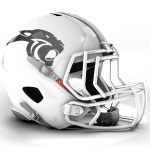 Bournemouth Bobcats v Bath Spa Bulldogs
N.B. Contrary to our schedule, apparently this might be a Bobcats/Gladiators game. Bear with us!
Odds are, neither of these teams are happy with their seasons so far. Both winless thus far through their campaigns, the Bobcats in particular will be frustrated that they're still unable to claw their way into the top half of the South West conference after a good few years of being competitive in this grouping.
Still, now's as good a time as any to kick off a comeback, as the undersized roster of the Bath Spa Bulldogs are proving a great momentum builder for teams that have faced them thus far in 17/18.
Through three games they've posted no points of their own, while sitting as the #1 defence for points conceded in the entire BUCS format.
Short on players and resources, the Bulldogs are sometimes forced to find victory in making it through their fixtures at all, and given the team had to push make the start of their season to ensure they had enough players registered to even compete? We'll give them some credit for looking like they're going to make it through their full schedule, where other programmes have fallen to the wayside.
Resilience to stay on the field, but not to keep scores off the board. Don't be surprised to see the Bobcats chasing a Burger.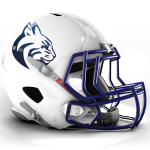 Bournemouth Bobcats v Gloucestershire Gladiators
Right, let's try that one again!
So, in a rejiggle of things in the South West, the 0-2 Bobcats won't be kickstarting their 2018 comeback tour in a cushy match up against the Bulldogs, but rather the much more daunting prospect of a Gladiators side that are likely to have a point to prove.
Yes, frustrated by repeated postponements, a season where the Gladiators thought they were destined for a first ever conference crown has instead been beset by rain delays and a disappointing narrow loss to the newcomers to the South West, the Southampton Stags. The title is not beyond them, but the Glads will need both the Stags to slip up, and to win out (and more importantly, PLAY) their remaining four fixtures in the few weeks of balling available.
Of course, it goes without saying they can afford no failures on their own part, and these wiley Bobcats have proven a stumbling block for other teams in previous seasons!
Bournemouth are always competitive in the conference, but their lack of firepower on offence has hampered them in seasons past, and continues to hold them back this year – only two scores in their two games so far simply isn't going to cut mustard in this conference.
Look for the Bobcats to keep Gloucestershire in check, but ultimately be unable to keep pace with a Glads side with a chip on their collective shoulder.
But hey, at least Bobcats were predicted to win one game this week!
2A South
By Editor
If you're interested in writing about the 2A South for DC, get in touch at editor@dblcoverage.com
RHUL Bears v City Wolfpack
RHUL want to start winning, and need to start doing it soon if they're to have any hopes of seeing postseason balling.
Their game against Chichester last weekend was pushed back, and they've already seen two fixtures struck from the slate by withdrawals, so they'll be eager to set the tone early this weekend against a Wolfpack team that also likely have postseason balling on their minds.
Certainly, looking at results so far you might give the edge to the City University side here.
They're 2-1 on the season so far, and bested the UCL Emperors in a tight 8-6 game, where the Bears came up short in a 6-0 shutout loss.
However, the Bears turned some heads when they were able to hold the second place Regents to a draw in Week Four, and inspired by their underdog success, RHUL feel they have a real shot at running the rest of the table and slipping into playoffs if other results go their way.
They'll need to ensure their offence is firing on all cylinders through this latter part of the year if that's going to be the case, as a mere 6 points from three games impresses no one…
But we like the Bear's pluck, and we'll give them the nod to take it in a low-scoring, nail-biting affair.
UCL Emperors v Chichester Spitfires
Two teams that'll be disappointed with their campaigns so far – both feeling like they had chances to boast a winning record at this point in the season, but coming up just short.
We've seen neither team in action since before Christmas – all the way back in Week Four in the case of the Emperors!
Still, when at least they did take the field, they put in the best showing of any team so far against the Brighton Panthers – the only team, through four matchups, to find paydirt against an impenetrable Panthers defence.
This bodes well coming into this weekend's game, as Chichester have a proven ability to put up points when allowed – taking a 40-0 win over BNU in Week Five, and this familiarity with the end zone will serve them well if they want to return to .500 on Sunday.
As with most matchups in the South outside those against Brighton? We're expecting something close… But a slight edge to the Emperors who proved more competitive against the cream of the conference.
2A South East
If you're interested in writing about the 2A South East for DC, get in touch at editor@dblcoverage.com
UEL Phoenix v ARU Rhinos
This is probably the hardest fought conference in Uniball right now, as the 2A South East is the Phoenix's conference to lose – and they came within just a single point of potentially doing so in their 3-2 win over the Essex Blades last weekend.
We're given to understand that despite the low scoreline, the Phoenix really were playing with a pigskin, and hadn't arranged a round-ball game of football against Essex in order to avoid any extra injuries, and it just goes to show the tiny margin for error there is in this grouping right now.
Luckily for the Phoenix, they may get somewhat more slack this weekend, as they take on an ARU Rhinos side that appear the only team currently off the pace in the 2A South East.
Winless on the year so far, the Rhinos are finding way to put up points every week, but not showing enough ability to stop them.
The Phoenix took this match up 25-9 in Week One, and while we might see an extra score or two from ARU, we'd still take this as UEL's game to lose.
QMBL Vipers v Essex Blades
A really crucial match up here, as if either of these teams want to contend for promotion, they simply can't afford any more slip ups.
While both teams will be watching the other match up in the conference and hoping for a stumble from the Phoenix, they'll also each be eager to put themselves in the best possible position to pounce should the unexpected occur.
QMBL got the better of the Blades the last time these two met, but it took overtime to make it happen.
The Vipers opened the new year with their devastating loss to UEL, but bounced back with a small shutout victory over Greenwich last weekend.
QMBL may appear best placed to swipe a 1st place finish, with only a single loss on the season so far, but were the Blades to win out from this point, too? Then the fact they lost to UEL by only a single point last week means odds are winning out would also come with a conference crown and Div One balling!
Therefore, if both teams have done the math they should want to put everything on the line for this fixture.
As appears to be the habit for both these teams, expect a low scoring affair… maybe even another overtime showdown?
We tossed a coin, and it came down Blades.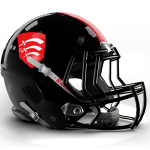 Comments
comments