BUCS Predictions | Division Two South, Week Twelve
2A South West
By Lydon Ward-Best
Southampton Stags v OBU Panthers
So here we go.
In the words of Sean Connery, Christopher Lambert and Clancy Brown " There can be only one!".
After this week one teams head will roll and clock up a 1 in the loss column. The other riding the immortality of a perfect season.
Both teams have been a pleasant surprise this year as many expected a Glads vs Cuda showdown.
The Panthers are going to State (yes! Got to say it!) and opposed to previous years are airing it out more on offence. Despite their strong links with the Oxford Saints, they are very different to their run-first-ask-questions-later adult counterparts.
The Stags came out swinging before Xmas but haven't had the same pizazz in 2018 – a squeaker against the Bobcats rocked the boat a bit, even if Bournemouth do have a habit of being giant slayers.
Although playing at home I think OBU have the momentum.
Clear Eyes, Full Hearts, Stags Lose.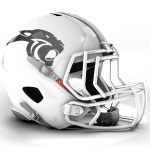 Oxford Lancers v Bournemouth Bobcats
So compared to the other Oxford vs south coast match up this one is decidedly midtable.
These teams are playing for pride now with the postseason gone.
The Bobcats only win has been a walkover of Bath Spa last week when the Bulldogs booked their bus for the wrong day…….. Sigh.
Meanwhile, though the Lancers have shown sparks of brilliance, we don't feel they've shown up in the big games this year and will need to up their game if they plan to get back to the middle tier when competing in a contentious South West.
The Bobcats ran the Stags close recently and desperately want a win on the gridiron.
Expect a gritty game… we're backing the Bobcats to win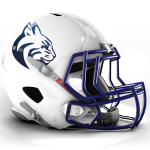 Gloucestershire Gladiators v Bath Spa Bulldogs
Our writer refused to write a new prediction for this one, on account of it being the THIRD scheduling of this fixture so far this season (originally intended to take place in Week One, then Week Eight, and finally getting underway this weekend).
So apparently here's his prediction from a month ago…?
"So here we go, football is back.
Bath Spa have been busy playing some additional games and even registered a non-league win against the FXU tridents (apparently they still exist!)
Struggles on both sides of the ball have hampered the Bulldogs shipping too many points and not scoring any.
The Glads have got to be a bit disappointed, when the Blitz left they must of thought they could run roughshod over the conference.
The emergence of the Stags has narrowed their chances of taking top spot but postseason ball is on track if they win out.
We would like to think that Bath Spa have been recruiting hard and or have picked up some ringers.
But really the Glads will look to take out their frustrations on the Bulldogs.
Glads to keep chasing the playoffs."
Hmm… We're not sure how helpful that was.
Here's the gist – it's win and in for the Glads, who'll be eager to secure postseason action after a disappointing campaign where they will have been looking for nothing less than promotion.
Bath Spa have played one game this side of Christmas, and it didn't go well, before their mishap last week left them handing Bournemouth their first win of the year via a walkover.
Odds are, the Bulldogs will be happy just to contend, possibly put up their first points of the season in their final fixture? While the Glads will want to build momentum ahead of playoffs, so don't be surprised to see a #50Burger scoreline.
2A South
By Editor
If you're interested in writing about the 2A South for DC, get in touch at editor@dblcoverage.com
UCL Emperors v KCL Regents
A crucial clash between these two teams – it's win and in for the victor, a nail-biting wait for results from elsewhere for whoever comes up short.
It's been a so-so season for the Emperors so far – their winning record courtesy of a walkover win over BNU, and an early season loss to the City Wolfpack could yet come back to haunt them if they can't find a way to four wins on Sunday. Still, they took a second shut-out win of the year over the Spitfires earlier in the month so will have some momentum coming into this matchup.
They take on a Regents side who leapfrogged them into second place last weekend, similarly thanks to a walkover vs BNU. KCL have a half-game advantage courtesy of a draw with RHUL – the game suspended in Q4 due to an injury.
The Regents have only lost one game this year, to the title-winning Brighton, so will be confident of their chances…but also haven't seen any action this side of Christmas.
Might rust play a factor for the Regents?
The key to this conference is offence – or, truthfully, lack thereof! Each side is averaging barely more than a score per outing, and KCL haven't actually seen paydirt on the field of play since November.
Even so, they've had the better of common opponents, so we're backing the Regents to edge it in a 'traditional' low-scoring southern affair.
Brighton Panthers v City Wolfpack
City need a win here to stand even the smallest of chances for postseason action. It's notable that they actually hold the head-to-head over UCL, so a third-place finish is possible if results go their way elsewhere in the South, and even postseason balling if the stars align in the Wolfpack's favour following results from other conferences.
Of course, the biggest hurdle isn't so much everything else going their way, as the 'Pack doing their own job and defeating a Panthers side that have looked a cut above the rest of the conference so far this season.
The rebranded Brighton side locked up the conference with a game to spare thanks to the rest of the conference tearing chunks out of one another with overlapping head to heads, and they're on track for a perfect regular season thanks to an efficient offence and outstanding defence.
They've posted three defensive shutouts and have outscored the rest of the conference by a healthy margin.
There's more than just pride on the line too, as the #2 seed is most likely theirs for the taking if they can go 6-0 and keep the scoreline low…
And we see both of these things happening on Sunday.
Chichester Spitfires v RHUL Bears
A late addition to the slate, this rescheduled Week Eight matchup does have some slim chance of mixing it up in the postseason just yet!
The Spitfires impressed with their shutout victory over the Wolfpack last weekend and maybe have an outside shot at postseason action if they pick up the W this weekend and other results go their way to force a multi-directional tie at three wins, and Essex or Gloucestershire lose in their respective conferences, while conceding the right number of points, too.
Similarly, and with a marginally better chance of extending their season are the Bears, who come into this one with a half-game advantage owing to their draw against the Regents. They're still capable of swiping a third place berth with a win here and a loss for UCL, and if either Essex or Gloucestershire slip up, that tie against KCL would pay dividends, thrusting the Bears into playoffs regardless of points conceded.
The Bears have achieved a nice comeback through the latter part of their season after looking well off the pace in their 0-2 start to the season. Still, they've only had one actual win on the field of play, a narrow 9-7 victory over the said-same Wolfpack side that Chichester manhandled last week.
We admire the Bear's pluck at choosing playoffs as their goal after a shaky start to their campaign, but their offensive output continues to be an issue for them. With the better recent form, we're gonna have to pick the Spitfires here, giving the young programme its first shot at postseason action.
2A South East
If you're interested in writing about the 2A South East for DC, get in touch at editor@dblcoverage.com
ARU Rhinos v Essex Blades
ARU's upset streak came to a close last weekend against the Vipers, but the Rhinos have another shot to rumble a team's ranking this weekend when they take on the Blades.
Essex are reeling following a surprise defeat to the Mariners last Sunday, and now have this one last shot at throwing their hat in the ring for some postseason action.
They'll likely wanna forgive the Mariners for last weekend pretty sharpish, as Greenwich can give the Blades a boost if they best the Phoenix – A Blades win with a UEL loss to Greenwich would hop the Blades into second and a guaranteed berth.
Otherwise? Well, there'll be a bit of nervous maths, but a four-win season should be enough to extend their year.
Of course, this is all on the premise they can get past an ARU side that's been on fine form when it comes to upsetting playoff contenders lately.
They took back-to-back shutout wins to upset the Phoenix and Greenwich in Weeks Nine and Ten, and pushed the Vipers hard last week.
Don't be surprised to see the Rhinos make a game of this, but with more on the line we're backing the Blades to take it by a knife's edge.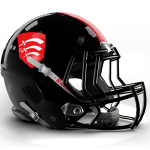 Greenwich Mariners v UEL Phoenix
As with many matchups this weekend, the Phoenix find themselves in a win-and-in situation.
However, they'll be disappointed to have not already secured their postseason status earlier in the season, as they didn't lack for opportunities after rushing out to a 4-1 start to their campaign.
A poor run of form has seen the UEL offence lacking lately – a mere 10 points across their last three outings.  Can the Phoenix relight their fire when their season's on the wire?
Well, might be easier said than done against a Mariners side who'll have great momentum coming into this weekend. They bested the Blades on Sunday and can potentially scupper another side's postseason action with a win here…
Although, now we look at it…
At four wins, even if the Phoenix were to be leapfrogged by the Blades, UEL should still qualify to extend their season: there's only a maximum of two teams that can earn four wins in the 2ASouth with KCL and UCL going head to head this week.
Umm… Congrats on making playoffs to the Phoenix!
And given that there's now less to play for, we're gonna give the Mariners, with the wind in their sails from last weekend, the win.
Comments
comments