BUCS Predictions | Division Two South, Week Two
2A South West
By Lydon Ward-Best
Gloucestershire Gladiators v Bristol Barracuda
So here we go.
Gloucester will be well rested coming into this week after Bath Spa postponed their opening week fixture.
'Cuda however got taken down by the previously toothless Panthers.
Many preseason opinions seemed to be that this conference will come down to one these two teams now the Blitz have departed, though the Barracuda's opening day loss has already put their chances of promotion in turmoil.
Expect this to be a close one, but I feel Cudas lack of offensive fire power will be their undoing.
Glads to win.
Bath Spa Bulldogs v Southampton Stags
The Bulldogs roll into Week Two hopefully ready to go after postponing their Week One fixture due to a lack of registered players.
Typically running with quite a small squad, Bath Spa need to hope they can get enough boots on the turf –  and who knows maybe win a game?
The Stags got taken down in the playoffs last year by the Blitz and will be gunning for the postseason again. However moving into this historically tough conference and succeeding right off the bat is easier said than done.
That said they probably won't find an easier introduction to South West football than this weekend's match up.
Stags to kick off the season 1-0
2A South
By Editor
If you're interested in writing about the 2A South East for DC, get in touch at editor@dblcoverage.com
KCL Regents v Chichester Spitfires
New logo, new lid, and even though they were very coy with us in their preseason questionnaire, we've heard some good things about the Regents coming into this season, following a strong recruitment.
Some key graduations will have hurt, but realistically the only way is up for the Regents, who finished last year 0-6, putting up only 24 points on the year.
The last time these two teams met was KCL's most competitive game of 2016/16, missing out narrowly to the Spitfires in a 16-12 brawl that would be the Spitfires only win of the season.
The Chichester University side showed resilience on D through much of last year, but similarly to the Regents struggled when looking for paydirt – 40 points scored on the season not much more impressive than the Regents' paltry haul.
The Spitfires come into the year following a joint scrimmage with the Sussex Saxons and Bournemouth Bobcats which'll let them shake the offseason rust off… but even if it's only so we get to show off their new helmet image, we're going to give the Regents the edge here.
RHUL Bears v UCL Emperors
The recently relegated RHUL begin life anew in the bottom tier, following a highly disappointing season in the hotly fought-over 1A South East last season.
The Bears were simply off the pace in the South East in 2016/17, and ran out of steam, and players, as the season wound on.
That said, relegated programmes have been performing well so far this season, their experience of a tougher type of balling serving them well in Div Two, and we expect no less from the Bears on Sunday, who appear to have had an outstanding recruitment drive when it comes to picking up experienced ballers.
Jordan Metcalf joins the programme on a sports scholarship to ironman at 'backer and running back, and a good batch of recruits with previous Britball experience should easily compensate for the relative small number of departures through graduation.
That said, their opponents this weekend are no slouches, as the UCL Emperors impressed with playoff football in their rookie campaign – a 4-2 season in their first year in the league, and topped off with the programme's first ever postseason victory, at the first time of asking!
However, we've heard little out of the Emperors so far this year, so all the auguries we're seeing point to a strong season for the Bears.
2A South East
By Editor
If you're interested in writing about the 2A South East for DC, get in touch at editor@dblcoverage.com
UEL Phoenix v QMBL Vipers
Two young teams who got their campaigns off to strong starts in Week One, as the Vipers took a one score win over the Mariners, while the Phoenix flew to a 25-9 win over the Rhinos.
The smallest conference in the tier, the 2A South East also offers its teams the longest path to travel, with eight game schedules and return legs for each match up.
As such, while there's still little room for slip ups, though two 1-0 teams going head to head might already be a conference deciding fixture elsewhere in the country, there's a bit more room to maneuver in the South East this season.
We backed both these teams on their ways to victory last weekend, and it paid off, which makes it particularly tough to make the choice this time around…
We'll back the Vipers, if only for a) their stronger campaign in 2016/17 and b) they got back to us with the preseason Q, and the Phoenix didn't! :p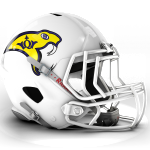 Greenwich Mariners v Essex Blades
Hardly the start to the season a storied squad like the Mariners would have liked, and especially after hearing good things coming out of Greenwich this preseason about a revitalised coaching staff, strong recruitment and improved facilities.
That said, realistically the impressive young Vipers programme were probably going to be preseason favourites for promotion out of this conference this season, so a single score loss on the opening weekend may actually be something of a positive for the Mariners, and show potential for the side down the stretch – especially if they can follow it up with a win this weekend against an un-blooded Blades side.
Essex, much like Greenwich, will have been disappointed with the results of their 2016/17 campaign and see the newly realigned conference as a chance for redemption. While they only won the two games on the Gridiron last year, they proved themselves capable of competing in each fixture, and come into this season with a couple of veteran additions on defence that could've been key to tipping narrow losses towards victories if they'd been on the roster last season.
These two sides met in Week Twelve last season, with the Mariners earning their only off-paper win of the season in a nail-biting 12-10 slug fest…
We're thinking something similarly hard-fought this Sunday, but give the edge to the Mariners who've got a bit more mud on their cleats following last week's game.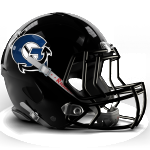 Comments
comments