BUCS Predictions | Premiership, Week Nine
Premiership North
By Thomas Snee
Derby Braves v Leeds Beckett Carnegie
After Derby's shock win against Stirling and Leeds Beckett's lacklustre loss at Durham, this game has taken on an extra dimension.
The Braves – who looked absolutely done at the season's halfway point – are enjoying a mini-resurgence and are now just one game back on a Carnegie side that started fast but might be hampered by lack of Premier Division nous in the final stages.
A win here for the visitors would go a long way to securing their Premier Division status – the first promoted side ever to do so in Premier North – but a lot will depend on whether Derby's foreign legion rediscover their firepower.
This one is crucial for both teams, and could come down to who has the ball last.
Given the fact they'll have great momentum coming out of their triple-overtime win against the reigning national champs? I'm taking Derby to win and move one step further away from the drop spot.
Durham Saints v Loughborough Students
With Stirling dropping another game last weekend, the Premier North title is Durham's to lose. At 5-0, they are sitting pretty and will no doubt have one eye on post-season opponents already, with the aim of going one further than last year in their #redemption campaign.
Sitting in the way of them winning six straight is a Loughborough side that has flattered to deceive on offence this year, averaging less than a touchdown per game so far in 2017/18. In a three-way dogfight to stay up, the Students are in real trouble and could end this weekend at the foot of the table if results don't go their way.
No shocks here.
Durham to win.
Premiership South
Birmingham Lions v Swansea Titans
Ooh… now this one should be a good 'un.
Swansea appeared heirs-apparent to the Lion's spot as a true contender in the south, following the Welsh sides dismantling of Birmingham back in Week One.
However, since then we've seen a resurgence in the Lions, particularly on offence as they've made adjustments for their new playmakers.
They looked unstoppable against Herts before the break, taking a 36-19 win over the top-of-the-table Hurricanes, where they seemed to be scoring freely. Into the new year and it was a confident, if less flashy, win over Pompey to kick off 2018.
As such, Brum come into a fixture they'll be seeing as a grudge match averaging 34.3 points per game.
Of course, Swansea are no slouches, either!
They came close to posting a burger on Brum the last time these two teams met, and did similar to the Bees in Week Five.
However, their record is smirched by a poor performance against Herts in Week Four where they managed only a single score – raising questions about their ability to put up points against a top-calibre defence?
We've moved the Lions ahead of the Titans in our Power Rankings, and as such they're certainly not coming into this one as undercats, despite the result last time around.
Look for a shoot out, and what should be a corker of a game for fans of both teams to watch… but we're gonna give the nod to Birmingham for their recent form.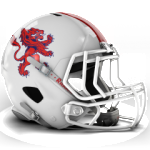 Bath Killer Bees v Portsmouth Destroyers
The Bees time in the top tier isn't done, yet… But if they can't show some sting this weekend, then odds are their remaining three fixtures will be something of a swansong for the Bath side in the Premiership.
With only a single win to their record, Pompey are the best candidates for Bath to pull a switcheroo on and force into the drop spot, but by all accounts, it's going to be tough-sledging.
Portsmouth put in a respectable performance against Brum last weekend. They didn't put up the points they'd have liked to, but in turn they held an improving Birmingham offence more in check than they'd managed first time around.
These two have met previously, and it did NOT go Bath way at all. Eager to prove their Prem credentials, Portsmouth piled on the points and it's tough to see the Bees defence, currently averaging 36 points put up against them per game, being able to keep them competitive.
Expect the weather and the Bees notoriously slow pitch to keep the scoreline more modest, but at the same time anything other than a Destroyers win would be a shock outcome here.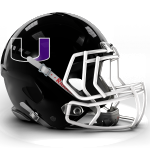 Comments
comments