BUCS Predictions | Premiership, Week Twelve
Premiership North
By Thomas Snee
Loughborough Students v Leeds Beckett Carnegie
Consider this prediction my resignation. Trying to predict his year's rollercoaster #PremNorth campaign has been like playing roulette blindfolded most of the time, and last week's results have done for me.
Leeds Beckett appear not to know when to lay down and let people write them off, hitching their wagon on Tyler Broad's ample shoulders and riding to a stunning victory over the reigning champions last Sunday.
That win means that Carnegie have wrapped up their playoff spot and become the first promoted side to stay in Premier North since the introduction of the tiered system in 2014.
Relegated at their expense are Loughborough, who have struggled badly on offence this year and have paid the price for a paltry 6.4 points per game.
With a game to go, the Students now find themselves playing for pride and looking ahead to Division One for 2018/19.
With fourth seed locked up and a potential trip to Birmingham or Hertfordshire on the cards, will Carnegie look to rest key players or will they go all out for a 4-4 record in their debut season, displacing Derby down to fourth?
Loughborough will be keen to end their Premier Division tenure with a bang, but will their offensive struggles continue now the pressure is off?
This writer went "hero pick" the first time these two met and actually got it right, when Carnegie picked up their first win of the season. This time? A close one, but the playoff-bound side get the nod again.
Leeds Beckett to win
Stirling Clansmen v Durham Saints
How do you solve a problem like Stirling? The last three seasons have been punctuated by odd, anomalous losses, yet time and time again they are the ones standing tall at the end with their hands on the National Championship. Even after their mid-season blip, last weekend's loss at Leeds Beckett was completely unexpected, but – with the second seed locked up and top-level opposition avoided in the first round of the playoffs – may not actually matter in the grand scheme of things.
But what of Durham? Redemption looks like a dish best served as a string of solid wins that have put them on the cusp of an undefeated regular season. Ignoring a pair of low-scoring affairs against Derby, the Saints have consistently put up four or five touchdowns on opposing teams with rarely more than a couple in response in a 7-0 run that has been devoid of both big thrashings and truly close games. Consistency has been their watchword so far, but can the Clan put the cat amongst the pigeons?
Word is there's been some shakeups in the Saints camp and they might be missing a scholar or two through the latter part of the year? Might we see this reflected in this final matchup of the season?
The Week Four rematch of last year's championship game ended with the Saints running out as comfortable winners, and it seems unlikely to be any different this time out. Expect the Clan to lose, regroup, waltz through the playoffs and set up another all #PremNorth final – it's just the way Uniball works…
Durham to win.
Premiership South
Swansea Titans v Portsmouth Destroyers
The Titans game last weekend gave them a win against Bath, which was a closer game than I think they would have liked with a score of 28-12. They need to keep switched on this weekend as Portsmouth managed to get two scores on Herts in their last game and will be keen to get another win this weekend as they head into the playoffs. With the Titans looking strong whilst being lead by QB Sam Huxtable they should be more than capable of putting up some points of their own on Sunday.
The Destroyers will be looking at this game as their final chance to bounce back before the playoffs. They'll need their athletes such as SS Jason Selormey to shine on Sunday.
Both of these teams have already secured their postseasons, if Portsmouth can get the win on Sunday it will mean that both Portsmouth and Swansea have a 3-4 season with Pompey holding the head-to-head (along with a rare, for the top-tier at least, unplayed fixture.).
With a metaphorical bronze medal up for grabs this will be a good game, but I think Titans will take the win… And the 'reward' of a trip up to Stirling.

Hertfordshire Hurricanes v Birmingham Lions
This could be the most important game this season for both of these teams, with a win for either team will give them the title of Conference Champion.
Both teams have competed well over their seasons, with Birmingham only losing one game to Swansea and Herts only losing their game to Birmingham. With the Lions fighting fit and wanting their taste of another Championship, they know exactly what is at stake if they don't bring their 'A' game this Sunday in Hertfordshire. Will Stone's had as epic a season as was expected of him terrorising teams from defensive end, and despite a shaky start to the season, the Birmingham Offence currently boasts the #1 production in the top tier.
The Hurricanes know that this weekend is winner-takes-all. With an excellent performance so far by QB Kit Varney, who threw for four TDs against the Destroyers last week, the 'Canes offence will look to him to lead the way this Sunday.
The buck doesn't stop at Varney however, with the Hertfordshire starters sat for some of their game on Sunday to allow for rookies to take to the field, they'll be coming in fairly fresh. Players such as RB Dwight Caulker, WRs Michael Bradley-Banszki and Kyle Jervier, LT (and also DT and DE) Olly Jnr Sunmola are leading forces on the Herts strong offence so will be leading the way in their fight for a second-straight conference crown.
The defence also plays an important part in stopping the Birmingham's on-form offence, players such as DB Manny Akala and OLB Kayode Sampson Babatunde-Ige have proven themselves as strong defensive players so far this season.They'll need to do a better job of slowing the Lions offence than they did the last time these two teams met, but if they hold Brum to a more modest scoreline they're in with a great chance to get the W.
This game is literally the game of the season in the Prem South… With their strong recent form, I'm backing Herts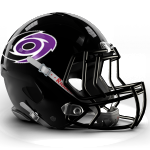 Comments
comments