BUCS Predictions | Premiership, Week Two
Premiership North
by Thomas Snee
Durham Saints v Derby Braves
1-0 plays 0-1 in Week Two of Premier North action. Last weekend went pretty much as we predicted for Durham, with the Saints putting in a solid defensive performance to shut out Loughborough on their way to a 20-0 victory. Expect Derby to put up more of a challenge offensively, led by cannon-armed quarterback Troy Jackson.
The Braves ran Stirling closer in their opener than their two-score defeat suggests having retained a strong core of scholarship athletes, including Jackson and two-way sensation Taylor Brown.
This battle of the Prem North's nouveau riche will be a close one, with homefield advantage being the telling factor.
Stirling Clansmen v Leeds Beckett Carnegie
Not the easiest baptism into the Prem North for Leeds Beckett, who take the long trip beyond the wall to take on the reigning National Champions.
Stirling started well last week, with effervescent Thomas Campbell picking up a hat-trick of scores and generally looking in mid-season form already despite losing quarterback Alex Crowe to a head injury. Crowe looks unlikely to suit up on Sunday, with Daniel Kovacs set to deputise again.
As for Leeds Beckett, they have retained a lot of their key players from last season and recruited well, including bringing in top-flight experience in All-DC defensive lineman, Conner Rimington. The Ironman Lineman won it all with the Clan last year, so will be lining up opposite a lot of familiar faces in this Week Two clash.
Led by dual-threat quarterback Chris Winrow, their offence is by far their strongest suit, and how they stack up against the reigning champs will be a good indicator of their capacity to stick around and compete in the top tier this year.
Stirling will win, but don't expect Leeds Beckett to roll over easily.
Premiership South
By Rose Wilford
Birmingham Lions v Portsmouth Destroyers
The Lions did not get off to the best start last weekend after losing to Swansea, so with a Saturday game this week they've had one less day to prepare for Portsmouth. After a total of 82 plays against Swansea's 59, the stats from the game should have put Birmingham in front; however with their offence throwing two interceptions and losing a fumble and racking up a good chunk more penalty yards than their opponent, the result didn't go Birmingham's way.
Having lost at xpLosION last year the Lions will not want a replay, and as the Destroyers have only come into the Premiership this year the Lions should be feeling relatively confident that they can get the W, especially with the home crowd behind them.
The Destroyers have a big game to start their 17/18 season, after managing to climb from Div Two in 15/16 to Div One, and Div One to Prem last year? They've come on in leaps and bounds over the past three seasons.
Portsmouth have said they've got some quality first year ballers this year and some strong additions to their roster, such as Harvey Weatherill (LB), who's played for East Kent Mavericks for four years, Mike Kiddell who's played DL for Portsmouth Dreadnoughts for two years, Moses Nejo, DL for Surrey stingers for three years, and Lawrence Cornwall-Baptiste, OL, who's been a part of the London Warriors junior programme for two years.
These guys add even more experience to a Destroyers roster that impressed on both sides of the ball in 2016/17, and already included the likes of All-DC DB, GB Lion Jason Selormey. Expect a Destroyers roster stacked with fierce athletes. On the flip side however, they've also lost their starting QB and Captain Mike Thomas after he graduated in the summer, so don't be surprised if we see some teething problems on offence for Pompey.
After an excellent preseason consisting of a three day camp, the Destroyers blooded themselves with a preseason scrimmage against Bristol Pride. The result might have been a fairly hefty loss for the south coast side, but oddly this actually bodes quite well for them – the Bath Killer Bees similarly played against the Pride in the 16/17 preseason, and followed up a tough loss in Bristol with a shock victory over the Lions at xpLosION!
I'm backing Lions for this but I think it will be a close match up.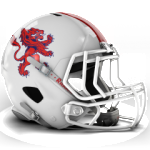 Hertfordshire Hurricanes v Bath Killer Bees
This is the second match up for these two teams in as many weeks and after last weekend's game where Herts seemed to take their foot off the pedal in the second half of the game, expectations are this weekend should see a repeat of much the same balling, with likely a similar result.
Herts' receiver James Schofield had a great game on Sunday with some clutch catches, while Dwight Caulker led a highly effective ground attack. Ryan Lund was a stand-out player on the D with a pick and a forced fumble on the defence. Overall the performance by the Hurricanes definitely puts them towards the top of the table and could see them winning the conference if they can suppress Swansea later on in the season.
The Killer Bees will have been pleased to get a TD on Prem South champs from 16/17, but should be looking to make some changes ahead of this weekend. They struggled to maintain the momentum after actually drawing the first blood last weekend. Longtime Bee's Head Coach Pat Snooks will look to make the changes necessary, but at the same time it's not like Herts' Simon Hatcher won't be making adjustments of his own.
All in all, it looks like the 'Canes simply boast the more talented roster at this early point in the season, so I'm backing Herts for this one.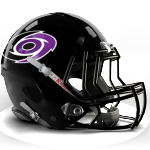 Comments
comments