BUCS Predictions: Rain Week
Only slightly perturbing that on a week set aside for postponed fixtures, we see two of the five rescheduled fixtures being postponed once again…
That said, let's take a look at what #TeamDC had to say about the fixtures that ARE going ahead!

Derby Braves v NTU Renegades
What a clash to open the second half of what has already been a raucous Premier North season. Matches between Derby and NTU have a habit of being close-fought humdingers, with the side having played each other most years since the Single Institution Rule came in nearly a decade ago.
Going into this one, the Braves will be looking to reroute a season that slipped a little off course before the festive break, losing to both Durham and Loughborough to sit precariously at 1-2. A further defeat this weekend would likely mean that they face the likelihood of a long away trip in the play-offs and the outside possibility of a shock relegation.
For that to happen though, NTU would have to embark on a Packers-esque running of the table, staring this weekend. They've not been outclassed at any stage this season, but results-wise things have just not fallen for them. *If* they can win this one – technically their home game rearranged from earlier in the season, but played at Derby – they've got a small chance of an epic escape.
On the field, expect another close battle to add to the long history between these two teams. If NTU can strike early then they may have a serious chance, but we're saying that Derby win it with their offensive firepower.
Solent Redhawks @ Oxford Lancers
Finally football is back in the 1A South Western!
After a long Christmas break teams will be itching to back onto the field.
Talking about an itch to get onto the field no team will be more excited to get going than the Lancers. They have a 1-1 record and have only taken to the field, officially at least,  in one regular season game so far, after their opener was awarded when UWE were forced to forfeit earlier in the year.
They followed this up with a 19-8 defeat to the Exeter Demons back in November, but with only a one in the loss column so far you can't rule the Lancers out of making a playoff run in the second half of the year – they could be in some big games later in season especially if they can win this weekend.
What to make of the Solent Redhawks? They have been up and down in their performances all season, having only been able to pick up one win so far, but they ended the year with a close loss to the conference-leading Cobras, which bodes well for the 'Hawks entering the second half of the season.
Unfortunately they also took a drubbing from the Demons in early December, so again the question is what team will we see after the Christmas break?
I see Solent becoming more consistent with their play and winning some games. They have lost three games already, but these have some against Exeter and Cardiff sides who are playing very good football and look likely duke it out for the conference title in Week Nine if their form remains consistent.
In the next three weeks Solent and Oxford play each other twice right now they look like they could be close contests. This game will show us who is in the running for the #3 spot in the conference, and the potential playoff berth that comes with it.
That said, Solent still has Exeter to play and Oxford has to play both Exeter and Cardiff so we could still see the conference shaken up yet!
This fixture is a big deal for both these teams, so expect some hard-hitting football as each look to start 2017 with momentum.
Right now I'm going with Solent. Both teams will play tough, but I think their greater familiarity with the end zone means they take this and get back to winning ways.
Solent to win.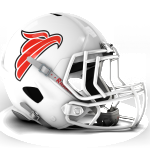 RHUL Bears v Kent Falcons
Postponed at the the request of the Kent Falcons
Napier Knights v Lancaster Bombers
Napier might be sitting pretty at 2-0 with back to back shut out wins, but the Knights also find themselves in the uncomfortable position of having only completed two of their six fixtures coming into 2017, meaning it's likely to be a busy second half of the season as the Knights seek to hold on to the Conference Crown they won for the first time last season.
Luckily, the same is also true for most of the rest of the conference, as between weather problems and safety concerns, the Borders Conference has seen a good number of games pushed back.
This fixture itself was rescheduled due to a frozen pitch earlier in the year, one of two postponed fixtures that mean the Lancaster Bombers enter 2017 with six weeks remaining of the season… and five games still to play!
Yes, postponing their opener and then seeing their trip up above the wall pushed back, the Bombers have had a slow start to their campaign.
The positive was they managed to get the monkey off their back from their winless and pointless 15/16 campaign, putting up early scores on the young HAWOO team in Week Give, before stumbling in the second half and failing to clinch their much-desired first win.
Taking a long trip up north of the wall to the current conference champs is likely to be a tough start to their 2017 fixtures, especially as the Napier defence in particular seems to be on fine form this season. However, Lancs should be healthy, and if they can travel well and show greater consistency in their offensive production, the Knights are not known for putting up too many points on offence, so even one or two big plays from the Bombers could see them snag an upset.
As it is however, the Scots side certainly looked the stronger of the two teams in their showings last year, so we'll give the Knights the nod.
Napier Knights to win.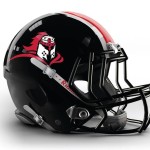 Edinburgh Predators v UWS Pyros
Postponed due to lack of available coaches for the UWS Pyros.
Comments
comments