BUCS Premiership Predictions Week Five
Three match ups across the Premiership this weekend as the top tier teams try to balance out their games played so far – kinda crazy that Bath's season is half over, while Derby are so far only one fixture in!
We'll learn a lot about the shape of the Prem North on Sunday – so far we've only seen five games total from the elite programmes in the north , and the average margin of victory sits at a mere four points – so it could be a crazy tight race for home field berths teams are able to turn around return legs!
Derby Braves v Loughborough Students
The A6 Derby sees two teams that – in theory – know each other inside out, having knocked heads for the best part of two decades. We say "in theory" because this Braves side is like nothing the Students have encountered before from their local rivals, and that could be the difference maker.
It has been nearly a month since Derby actually took the field, so any momentum picked up in their defeat of Stirling may have dissipated a little, but there seems to be the quality on the Braves roster to overcome that.
Loughborough did eek out the win over NTU last week, but we firmly expect this to be the first Premier North game this season to be won by more than a single score.
Derby to win
Stirling Clansman v Durham Saints
New Money plays New-New Money this weekend as Stirling welcome Durham north of the wall in what is a crucial game for both sides. A loss for Stirling would put them at least two games back on both Durham and Derby, likely consigning them to a lengthy road trip in the play-offs. Meanwhile, a Saints defeat would raise serious questions as to why an expensively assembled side is struggling.
Expect the Saints to rely more on the legs of Taggart than the arm of Bona on what is likely to be a frigid day in Stirlingshire, while the Clan will need to see more of the defence that shut Loughborough down than the one that leaked like a sieve against Derby.
Another close one in the offing, and we're going with Durham to finally show us what they're about.
Durham to win
Birmingham Lions vs Hertfordshire Hurricanes
The Lions annual season home opener has been unofficially re-branded as impLosION after an appalling offensive performance led to Birmingham losing in a shocker to the Bath Killer Bees. Since then Birmingham have been unusually quiet as they lick their wounds, occasionally seeing a cringe-worthy Lion-based motivational meme often along the lines of "We don't lose, we just learn…". Well, you can spin it however you like lads but the fact is there is a massive L on your record at the moment.
There were some positives to take from the match up. Defensive lineman Will Stone was as dominant as ever and destroyed the Bath OL where ever he lined up, and running back Elliot Walters had a stellar day rushing for over 200 yards. However, Quarterback Sammy Lee-Baker had a tough day at the office, struggling to connect with his recievers on intermediate-to-long passes, and the less said about the the Brum DBs and Special Teams, the better. We will need to see massive improvements from these groups if the Lions are going to be truly successful again this season.
The Hurricanes come into this match up with an unscathed 2-0 record. However, they have had their own dramas to deal with.
The quarterback merry-go-round has left them with varying results as Kit Varney, Ashley Bailey and Storm McPherson have all been taking snaps under centre (and we expect Farnham Knights QB1, Jacob Nunnerly, to be back in the mix after Christmas).
As Hertfordshire entered half time against Bath last week, the game was in a fragile 0-0 state; then enters American QB Storm (Eds: Seriously, how awesome is that name for a Quarterback? Especially playing for the Hurricanes!), with an aerial attack that the O had really struggled to muster with Kit or Ashley at the helm. Storm led them to an impressive 19-0 victory, attacking the Killer Bees with several on point deep balls. If Mr. Mcpherson was going to be around for the rest of the season then we could see the Hurricanes mounting a serious title challenge with him, however, rumour has it that he will now be out of action for the rest of the season as he flies back to the states soon, to never be heard of in Britball circles again.
There is no secret that these two teams have a great rivalry and over the years have been a part of some fiercely contested match ups. Even with both teams offensive woes we do still expect this to be a cracking match up for the neutral. However, we're going to go with the hot hand of Hertfordshire to come away with the victors spoils in this one – they seem to make far less mistakes and in a tight match up like this one we expect that to be the difference maker.
Hertfordshire to win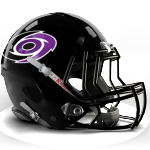 Kingston Cougars vs Bath Killer Bees
This game has now become a "must win" as both teams seek Premiership survival.
The Killer Bees come into this one after a tough 26-0 loss to the Swansea Titans. The O continued to have problems, only racking up a total of 65 yards all day. They now have a 4 game streak of 0 TDs to boot! One record they will be hoping to end this coming Sunday. We expect star WR Harry Brown to make plays on the Kingston D and is likely to be the first Killer Bee to get a TD next to his name this season.
Kingston sit at 0&2 after two 'tighter than the score line suggests' losses to Birmingham and Swansea. Stand out baller Tim Thomas has been making plays in all three phases of the game and the Finnish League All Pro is proving to be a real difference maker.
Across the board Kingston are a squad full of good athletes, however, are appearing to have real problems across the offensive line which has been hampering the offensive firepower. But, generally, they do have a lot more big play potential than the Bath Killer Bees and we do expect them to come away from this match up with their first W of the year.
Kingston Cougars to win
Comments
comments