BUCS Premiership Predictions – Week One
The Premiership gets underway with eight out of ten programmes taking to the field this weekend. Who are our new Premiership Conference Correspondents, Thomas Snee and Frankie Pankhurst, predicting will get an early lead in the race for the National Championship?

Premiership North
Thomas Snee, Premiership North Correspondent
Derby Braves v Stirling Clansmen
The defending Premier North champions open their season with the first of their three long road trips to the East Midlands, taking on divisional dark horses Derby Braves. The Braves have quietly built a well-coached and very competitive squad over the last couple of seasons, which will be supplemented by what we understand to be a hefty influx of scholars to join former Western Michigan Bronco lineman, Sam Jaegar.
As for the Clan, last season's loss to Birmingham in the Championship Game was a tough end the first year of the post-Orr era. Second year head coach Victor Peredo will have to do without monster defensive tackle Malik Mustapha – one of thirteen players that graduated this summer – but can still call on a host of genuine stars on both sides of the ball. Strength in depth will be the decider in this one.
Expect the Braves to put in their strongest performance against the Clan to date, but we're still taking the three-time National Champions in this match up.
Loughborough Students v Durham Saints
Last year wasn't one to remember for Loughborough. Finishing with just the two wins – both over relegated Sheffield Hallam– the Students return from a long summer of hand-wringing as they look to rediscover the not-too-distant days when they could stake a genuine claim as title contenders. A strong recruitment drive has seen their roster size increase by nearly 30 players going into 2016/17, but they may need every last drop of depth when taking on the talent-laden Durham Saints.
The Saints are still seen by most of the Uniball community as the epitome of nouveau riche – transformed above their station by AU cash at the advent of BUCS membership – but the facts are that Durham are now a solid semi-final team looking to make the final step towards a championship, and with nine American scholars across all positions, they're certainly in a position to improve on last year's final four defeat to Birmingham. They swept Loughborough last season, and we predict another Saints W in this one.
Premiership South
Frankie Pankhurst, Premiership South Correspondent
Bath Killer Bees v Hertfordshire Hurricanes
The Killer Bees will be disappointed with the outcome of 2015/16, finishing with a 3-5 record Bath struggled at times to stay competitive throughout four quarters of football, However, after two years of stability in the Premiership, the Bees should finally begin viewing their season's aspirations as more than simply holding on to their spot in the top tier, and look to gain ground on the traditional conference leaders – Birmingham and Herts.
The Killer Bees go into 2016/17 with several key losses as they wave goodbye to starting QB Douggie Glynne Jones, Defensive Captain James Benson King and Club Captain Theo Williamson (OL/DL).
However, they recruited well and first year defensive coordinator and recent Bees graduate, Simon Vanstone, will be grateful to have Ollie Neill back in the team, the former Defensive MVP returning to Bath after a year in industry last season. Recruits to watch out for also include Freddy Hickson (Ex UoNAF OL) and Santos Geldenhuys (London Warriors).
Hertfordshire started last year slowly, but built momentum as the season went on and ended up finishing 2nd in the Premiership South for the second year on the trot. Could this be the year they finally take the next step towards a conference crown?
Unfortunately we didn't hear back from the Hurricanes this preseason, but there are always certain things that are a given when looking at the 'Canes.
One of the best coached teams in Britball, they haven't had a truly poor season since… you tell us! Most of their players were probably still in pampers.
The last time these two teams saw each other the Hurricanes capitalized on mistake after mistake from Bath and ended up pulling away in the second half to win 21-6.
Expect the game to start slow, with early season mistakes hindering both teams. However, the Hurricanes elite aerial attack should begin to win out as the game goes on and they get into a rhythm – as such we're picking Hertfordshire to start their season off with a win.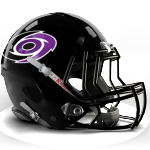 Kingston Cougars v Birmingham Lions
You would have to call Kingstons' debut season in the Premiership a success. The Cougars finished the 2015/16 season with a 4-4 record and will look to build on that with their sights set on claiming a home playoff berth this year.
However, the BUCS elves were not the kindest when finalizing the schedule, and their season gets off to an intimidating start that sees them welcoming the reigning National Champions to town.
The Birmingham Lions dominated last season going on an undefeated eleven- game win streak, which culminated in a tense 19-13 victory against the Stirling Clansmen in the final.
It will be interesting to see both teams knock off the rust and as always for Week One we expect plenty of mistakes.
Both teams have been hit hard by losses; The Kingston Cougars secondary getting decimated by the departures of William Kodjo Davis, Daniel Mackenzie and Michael Romano. This will almost certainly be an area that the Lions look to exploit.
The Birmingham Lions have also been majorly affected by losses, with long term stand out HB Xavier Ajuwon graduating and BUCS Final MVP Michael Akinlade leaving for a US scholarship. Akinlade was the true difference maker against the Clansmen in the final last year and many people asked the question, "would the Lions have won without him?"
Well #BuiltNotBought now get to answer that question directly!
We expect Kingston first year offensive coordinator Seb Gorgerly to lean heavily on Finnish Maple League All Star WR Tim Thomas in order to move the ball, while Lions OC Andrew Morgan will be grateful to have his starting QB in Sammy Lee Baker returning to the team after the loss of his #1 WR and #1 HB.
After Coach Morgan spent the summer with the University of LA Verne it will be intriguing to see what new folds he will be bringing to the Birmingham offence.
We expect this to be a tight game, especially with it being played on a notoriously wet field that the Birmingham Lions really struggled to perform on last year as they won only 2-0. The Cougars have a squad of big-bodied athletes and will be tough to break down, however, even with the losses of key figures in Birmingham their National Championship winning class should shine through.
We expect to see the Lions pull away in the second half and come away with the W.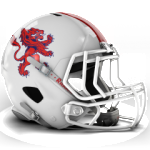 What do you think of our Week One predictions? Think one of our new #TeamDC members still has some swotting up to do? Get in touch in the comments down below and let us know!
Comments
comments