BUCS Premiership Predictions Week Ten
Some of the Premiership teams are starting to pull ahead of the crowd as we're left with just two undefeated teams, each topping one of the Premiership conferences.
Loughborough Students v Stirling Clansmen
Results last weekend mean that with just three weekends to go of the season, this game should determine who finishes runner-up to Durham and secures a home play-off game.
The Students squeaked past NTU last weekend to get back to 3-3, but the conference's tightest defense will face an entirely different proposition in a Stirling team that is doing Stirling things again and getting red hot in cold cold north, post-Christmas.
A near-Burger beatdown of Derby by the men from north of the Border re-established their title credentials that had taken a hammering with some distinctly average performances in the first half of the season. The long trip south should be an interesting one, and we expect another close game from these two with only a couple of scores in it.
Stirling to win
Derby Braves v Durham Saints
How the Braves' halo has slipped. Truth be told, we were probably too quick to anoint them as the new force in the North after some early good performances, but Derby will be disappointed at the way their season has gone after all the pre-season promise. There are rumours of a rift amongst the players that have led to the slouch in performance, but if they're true, no one's talking openly about it.
Durham on the other hand are finally living up to their hype and sit pretty atop the conference. They're basically nailed in place for the top seed spot, and will fancy feasting on Derby's leaky defense after thumping Loughborough last time out – the Braves have conceded a nasty 10.4 points per game more than the next worst defense – you can't concede nearly 35 points per game in top flight Britball and still expect to contend for a title.
A couple of key storylines to watch out for – Durham can seal that first seed from the north if they win and Stirling fail to get the W, while a Derby win would secure them a play-off spot and Premier North football for 2017/18 – a third win dooming NTU to fall down to the middle tier.
Durham to win

Bath Killer Bees v Birmingham Lions
The Bath Killer Bees came within a couple of minutes of claiming their second W of the season last weekend as they lost in a nail biter 8-7 against the Swansea Titans in a tough defensive battle that saw Swansea's offence quite literally stuck in the mud on the Killer Bee's pitch
They might have hoped to use their home field advantage to keep this tight this weekend as well as they try for a second upset of the reigning National Champs – however conditions have gotten too bad even for the Bees, and now Sunday's fixture will be played in Birmingham, though still on Sunday afternoon.
Maybe that in itself might bode well for the Bees? As they took a historic win away from the Lions IN the Lions' den back in Week Two… But the Birmingham Offence is looking like quite a different beast these days.
The Lions swept past the Kingston Cougars with ease as they ran up a 31-0 score line in their last outing.
The last time these two teams met the Killer Bees shocked the world, ruining the Lions fun at xpLosION by winning uot 10-7, however if recent form is anything to go by we just don't see Bath having any chance of doing the double over Birmingham. The Lions are getting hot and are looking dominant once again.
The Birmingham Lions to win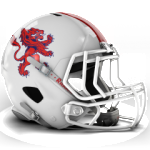 Kingston Cougars v Hertfordshire Hurricanes
Before Christmas the Hertfordshire Hurricanes defeated the Birmingham Lions 35-30. Last week the Birmingham Lions defeated the Kingston Cougars 31-0. So if past results and score lines are anything to go by the Hurricanes should see few problems putting this one away!
They made short work of a shorthanded Swansea Titans side who grudgingly made their way across the country on Wednesday, the Hurricanes blowing out the Titans for a 35-18 victory that saw Swansea fielding their fifth man under centre so far this year and only able to managed a couple of late consolation scores.
With our sensible heads on we don't see the Hurricanes activating the running clock here, however we would be willing to bet the house that after this game they will have a perfect 6&0 record.
The Hertfordshire Hurricanes to win.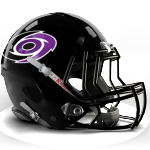 Comments
comments