BUCS Premiership Predictions – Week Three
Premiership North
Thomas Snee – Premiership South Correspondent
NTU Renegades v Derby Braves
This clash was a staple of the old MAC not so long ago, with two middling teams knocking ten bells out of each other before ultimately not making an impact in the play-offs. Fast forward to 2016 and it's a Premier Division tear-up between an up and coming NTU and a Power Ranking-topping Derby (Eds: Spoiler Alert!).
The Renegades gave it their all in their season opener at Durham, taking advantage of mistakes from the Saints defence to put in scores, while their defence forced some of their own from the Durham offence.
However, they ultimately fell to a single-score defeat. They're a solid outfit with some real star turns, and they'll be a serious proposition for the talent-laden Braves.
Derby are top of the world right now, having downed the reigning Divisional Champions and stolen a march on the rest to sit at #1. However, as they said themselves one win is only one win, and even beating Stirling was a close run thing. Odds are there isn't a team in the Premiership North that couldn't snatch a win from their rivals on a good day – but that's pretty darn awesome as far as we're concerned!
Are Derby the best team in the nation? Only time will tell, but they should have enough in the locker to consign the Renegades to 0-2.
Premiership South
Frankie Pankhurst – Premiership South Correspondent
Hertfordshire Hurricanes vs Bath Killer Bees
The Bath Killer Bees travel to Hertfordshire and will surely still be on cloud nine after defeating the National Champion Birmingham Lions 10-7 last weekend.
If you have been hiding under a rock? No, you didn't read that wrong, the Bees obviously didn't read the script and shocked all of #BritballNation with a dominating defensive performance to get the W and ruin the Lions' 10th Anniversary of xpLosION. Selfish gits.
This match up is a rematch of Week One where the Hertfordshire Hurricanes came away with a sloppy 7-3 victory. It was a game filled with errors by the Hurricanes and missed opportunities by the Killer Bees, as neither team managed to score a TD on O. Bath failed to take advantage of a plus six turnover differential. However, their defence (and in particular #51) balled out and almost did enough to win them the game.
We expect Hertfordshire to excel back on the home comforts of their 4G field. If the O can find some rhythm then they should be able to do enough to secure the win.
The Bath D is keeping them in games this year, however, the O really isn't helping them out and looks to be a something of an Achilles heel.
As long as Hertfordshire can score two TDs on O they will win this game and stop the Killer Bee upset streak.
Hertfordshire to win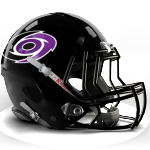 Comments
comments