Football America BAFANL Power Rankings – Premiership
The extended down time in the Football America BAFA National Leagues has allowed us to review some of the positions on the Premiership Power Rankings. Were we being too generous to some teams? Too harsh to others? Read on to find out…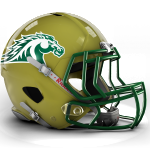 19. Doncaster Mustangs (0-7)
The Mustangs lost again to continue their winless streak this season, falling to the Yorkshire Rams 30-6. However, there were encouraging signs from the rookies on the field at the weekend, with many seeing plenty of game time. Could they manage to leapfrog Nottingham on our rankings before the end of the season?
18. Nottingham Caesars (1-6)
The 24-12 loss against the Predators provided the Caesars offense with their second highest scoring output of the season (14 against the Mustangs). Since losing heavily to the Pirates, they've kept the playoff bound Jets to just 12 points, and kept within touching distance of Sheffield. It's too little, too late this season, but could they build some momentum going in to 2015?
17. Colchester Gladiators (1-5)
No game for the Gladiators in nearly a month, since their 126-0 hammering at the hands of the London Blitz. As they're not playing againuntil the 3rd August, they won't be moving any time soon. And with the two remaining games against the Bristol Aztecs and London Olympians, any movement made on these rankings probably won't be a positive one.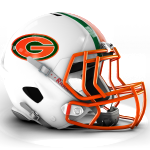 16. Gateshead Senators (2-5)
No game, no movement for the Senators either. It's not been a bad first year back in the Premiership for the team from the North East as they adjust to higher quality opposition. Their next game comes this weekend as they travel to the Midlands to face Tamworth Phoenix. With Lancashire Wolverines to follow a week later, a 2-7 season beckons for Gateshead.
Comments
comments