Game Preview | BAFA NL '19 – Pirates vs Tigers
The Glasgow Tigers kick off the second half of their 2019 season with a short road trip to their closest division rivals, the East Kilbride Pirates. After emerging from the first half of the season with a respectable 3-2 record, the Tigers will look to close out the year by correcting their missteps from the first round of games – starting with the team responsible for their biggest defeat this year.
The sides met at Nethercraigs on May 19 in the first league clash for a number of years between two teams separated only by the distance of Pollok Park geographically, but division's apart in the BAFA National Leagues over the years.
A disappointing afternoon for the Tigers started with a fumble leading to early points for their opponents, who soon made the advantage count to forge a lead that would prove insurmountable for Glasgow.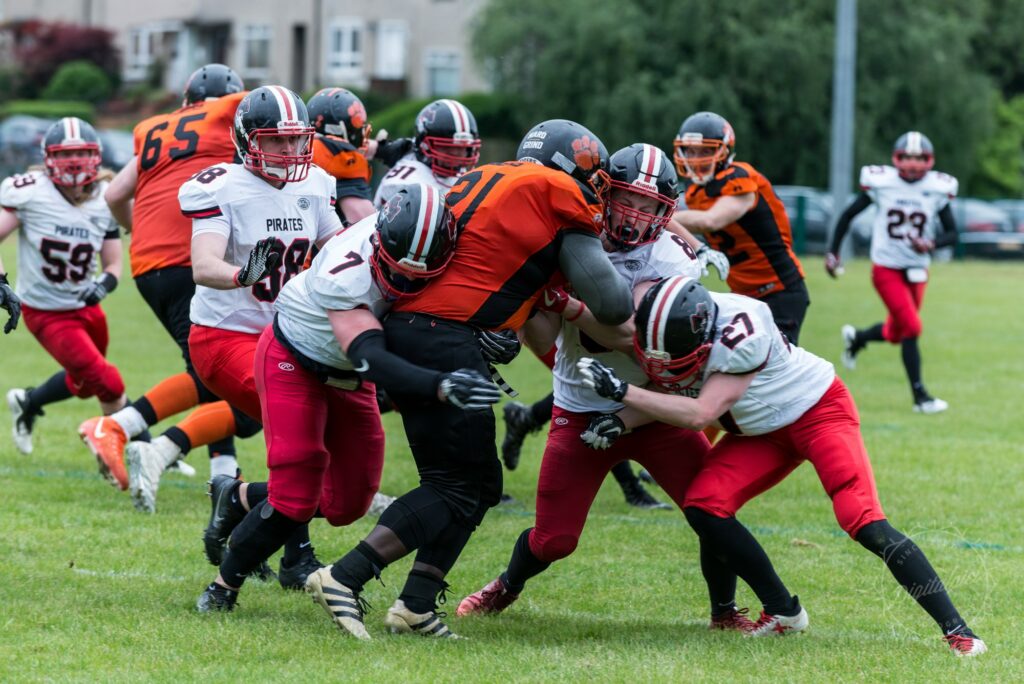 The final scoreline of 47-14 showed that the Tigers never really came close enough to threaten an upset against what is now the division's only unbeaten side – but Coach McCluskey and his players will take heed from the third quarter.
Tough, gritty performances on both sides of the ball held the Pirates to just six passing yards and negative rushing yards while the Tigers scored their two touchdowns in the same quarter.
Since the first clash between Glasgow's two teams, the Pirates have continued to look strong as they build a division lead that looks certain to propel them into the playoffs.
The Pirates made short work of the Gateshead Senators with a 49-12 victory at home two weeks ago, before they headed into one of the seasons most anticipated games, an away trip to fellow pace-setters Northumberland Vikings…
Comments
comments