Good Week / Bad Week – BAFA NL 2018 Week Eight
BAD WEEK
Dishonourable mentions
Another poor offensive showing from Nottingham Caesars, drubbed 3-50 at home to Sandwell.
[generic Maidstone Pumas lost heavily comment]
London Olympians had hopes of making a mark this season following promotion from Division One. The Warriors had other ideas, and put up 55 unanswered points.
PROMOTEES BATTLING RELEGATION
Defeats for Leeds Bobcats (0-4), Bristol Apache (0-4) and East Kent Mavericks (0-5) keep the respective sides rooted firmly to the bottom of their conferences. There's a definite step up in quality from Division Two to Division One, as these teams are finding out. If they can't pick up a win soon, they'll be facing an immediate return to the basement Division.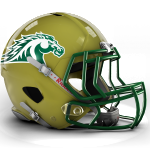 DONCASTER MUSTANGS
Three games in to the 2018 campaign and the Mustangs find themselves at 0-3, conceding 48 points per game. Another heavy defeat to Shropshire, bookending a 40-0 shutout against Sandwell, means they've conceded 104 points to the Revolution. Locked in to a relegation battle with Coventry, the Mustangs face a brutal run of five games in six weeks. With one of the smaller squads in the conference, they face an uphill battle to avoid the drop.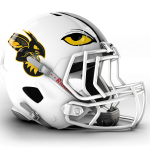 EASILY STRESSED SFC1 EAST FOLLOWERS
In 2017, the tightness of the SFC1 East meant that come the final game of the season, up to 4 teams could still win the conference. Fast forward 12 months, and the conference is developing in to a stress ball once again. Cambridgeshire Cats, Kent Exiles and London Hornets all sit at 3-1, all still have to play one another, and could all end up forcing DC to scrape the barrels of the tie-breaker conundrums to figure out potential outcomes and playoff seedings.
Comments
comments