Good Week / Bad Week – BAFA NL 2018 Week Seven
BAD WEEK
Dishonourable mentions;
The Pirates and Nighthawks continue the slide towards Division One, remaining winless entering June.
Lack of BAFRA availability puts paid to a second game this season in the Adult league. What the solution to this situation is? We're not sure.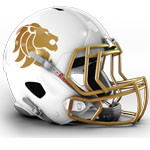 LEAGUE PARITY
Of the 22 games that were actually played this weekend, it would be safe to say that only two games resembled a close fought affair that didn't result in a lopsided victory (Devils over Sabres, and Gladiators over Mavericks). Too many blowouts across the National Leagues once again.
When do we start the annual restructure discussion?
CARLISLE SENTINELS
Could the writing be on the wall for the Sentinels? Not wanting to kick a team when it's already down, but we've received reports of the Sentinels arriving in Chester with between 15 (!) and 23 players before calling the game at the half, trailing the hosts 41-0. Halfway through the 2018 campaign, and the future doesn't look promising.
OXFORD SAINTS
After a hit and miss 2017 campaign in which the Saints finished with a 5-5 record, expectations were high (at least in DC Towers) that Oxford would bounce back and put together a winning season in 2018. Four games in though, and they remain winless, as a 52-9 thumping on the road to Sussex drops them to 0-3-1 and propped up only by the 0-3 Apache.
Comments
comments