Good Week / Bad Week – BAFA NL 2018 Week Two
Another big week of football across the National Leagues, BUCS and even Europe! Plenty of talking points as we had blowouts, high-scoring affairs, shutouts and even multiple tied games…
GOOD WEEK
Honourable mentions;
Starting slow in 2017, Sheffield Giants wasted no time in making an impact this season, shutting out the Pirates on the road in a 0-22 victory.
With a 24-15 win over Southampton Stags, Brighton Tsunami took home the BUCS Division Two South Final trophy.
Varsity weekend across BUCS, with wins for Leeds Beckett, Gloucester Gladiators and Bangor Mudogs!
<insert standard Tamworth Phoenix decimating Premier North opponents>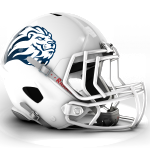 BIRMINGHAM LIONS (WOMEN)
There really is no other place to start than the incredible force that is the Birmingham Lions. Not satisfied with domestic dominance, they took their skills to Finland for the 2018 Diamond Bowl, winning all 4 games played across a 3 days span to be crowned champions in the 11v11 format! Congratulations to all involved!
TEAMS STEPPING UP TO DIVISION ONE
The competitive second tier can be a daunting task for sides making the step up from Division Two. But Shropshire Revolution have taken to their return like a duck to water, putting a burger past Doncaster Mustangs to move to 2-0 on the season. Gateshead Senators marked their return with an entertaining 33-33 tie against the Wolverines, who were plying their trade in the top flight in 2017. Berkshire Renegades remain undefeated following a 21-21 tie with Oxford.
COLCHESTER GLADIATORS
The Gladiators finished the 2017 season with a 3-7 record. Two weeks and two games in to the new campaign, and they've already hit two thirds of their win total from a year ago. Now sitting at 2-0 following a close fought win over the Cats, Colchester have got a step on the rest of the uber-competitive conference. Their third home game in succession sees the Hornets visit on 6 May.
Comments
comments