Good Week / Bad Week | BUCS Week Eleven
Week Eleven saw four conference crowns claimed across the lower two tiers, and teams saw their dreams shattered, locked into drop spots…
But who had the best of the penultimate week of the regular season?
Honourable mentions:
Cardiff Cobras picked up a last-seconds score to keep their playoff hopes alive with a 20-15 win over Exeter. They're squeezing two games into the final week of the season with the goal of extending their year into playoffs.
The Greenwich Mariners shifted themselves off the bottom spot in the 2ASouth East with a surprise win over the Essex Blades – quite possibly costing the Blades a postseason trip!
The Coventry Jets sealed the deal on promotion with an emphatic 74-0 crushing of the Colonials. Clearly not losing a step during their lengthy break. The Jets join the Newcastle Raiders, Kingston Cougars and Kent Falcons in locking up top spots in their respective conferences.
Good Week
Carnegie Break the North
Leeds Beckett Carnegie have become the first side promoted to the Prem North to survive their debut season! With a clutch win over the current reigning national champs, Carnegie's three wins mean they can't be caught and have broken the curse of the Prem North.
Falcons fly to South East glory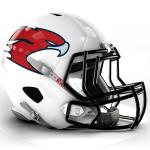 Despite trailing for much of the fixture, the Kent Falcons defence, coming into the game #1 in the tier, went above and beyond in Sunday's game.
They were responsible for three turnovers on back-to-back-to-back drives from the Pirates, including a pick-six that led to a huge momentum shift in the game
Bullets blow apart the Blitz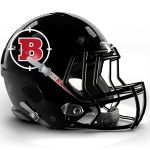 The UWE Bullets have put their postseason fate in their own hands, their gigantic victory over table-topping Plymouth easily securing the head-to-head. As such, a single win from either of their two fixtures coming up this week – Cobras on Wednesday, Exeter at the weekend – will steal the conference crown.
Now odds-on favourites for the title, the biggest concern for the Bullets is whether or not they got a #50Burger win over their longtime southwestern rivals – the Zebras covering the game are sticking to their guns that it was a 48-0 scoreline, but the Bristol-based outfit are certain they put up 54 in their crushing win.
But which teams' woes worsened in Week Eleven?
Comments
comments