Good Week / Bad Week – BUCS Week Four
Bad Week
Dishonourable Mentions
Edge Hill versus Bradford was pushed back due to the lack of availability of a BAFRA crew. We're not sure whether this represents a bad week for our Referee's association, or the teams themselves – that they don't have enough Level 1 Coaching buddies to put up a stand in crew and get the game played?
No burgers. Not a single one! While we saw four teams come within a score, it's kinda an odd sensation to see a whole week of BUCS balling go by with no #50Burgers! Then again, we could also frame there being more, more competitive, games as a Good Week candidate too.
Life's looking grim for the Lincoln Colonials still. A third straight heavy loss for the team that saw playoffs last year. Still, they now head to their midseason break, to patch up holes in the programme ahead of facing Coventry in January.
Mustangs season meandering off track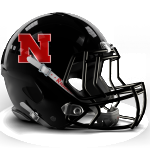 What's happened to the Northumbria Mustangs' season? It started out with so much promise in a 30-6 over the Hull Sharks, who topped out the conference last season. Since then, it's been two unexpected losses for the Mustangs – a shut out defeat against the new boys to the middle tier, Napier, followed by a narrow loss to the previously winless Sunderland.
Lancers skewered by Stags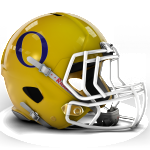 Given some of the talent reported on their roster, we'd hyped up this weekend's game between the Oxford Lancers and Southampton Stags as a potential 2A South West title decider… Instead, the Stags stampeded over the Lancers, coming close to a second #50Burger on the season.
Eagles rob Royals' of chance to end losing streak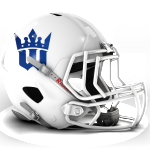 Worcester's woes continue, as they now rapidly approach the two year anniversary of their last win.
Despite holding a 12 point lead for the majority of the fixture, a muffed punt early in the second half gave the Eagles great field position, which they capitalised on for a score. It was all MMU from that point onwards.
Next weekend it Worcester's last chance to reset the clock before their second anniversary, as they face off against a Huddersfield Hawks side who just took a thumping against the Jets.
Comments
comments