Good Week / Bad Week – BUCS Week Three
Bad Week
Dishonourable Mentions
The pain continues for a couple of programmes – the shorthanded Bath Spa Bulldogs look like they're going to have a long season ahead of them, suffering their second straight 70+ point loss. Similarly, the UWS Pyros suffered a third straight #50Burger beating, but at least mustered some points of their own against the Centurions on Sunday. The Edge Hill Vikings have also had an ugly start to their year, though we'll give them something of a pass for this weekend's heavy loss against a terrifying-looking Tyrants.
Talking of the Tyrants, they've had few problems adjusting to the drop to Div Two – back-to-back-to-back comfortable wins for the Manchester side. Indeed, of the eight sides who dropped a Division over the summer, six look ready to head right back up again with comfortable wins over their new conference mates…Not so for the Worcester Royals and RHUL Bears. The Royals had a rude welcome to Division Two, crushed by a high-flying Coventry Jets on Sunday, while the Bears took a 34 to zip beating against the Panthers.
Winless and pointless – not the ideal start to the season for Loughborough
Carnegie proved they could compete in the top tier in their tough Week Two clash with the Clansmen, so it's not a knock on Loughborough that they were the team to hand the Leeds Beckett side their first top tier victory. Rather, the big concern is that through two games, we're yet to see the former-Aces put up a single point of offence.
A scrimmage against the Filton Pride beckons for Loughborough next weekend, a chance perhaps to test out some new ways to get the offence grooving?
Colonials crumble in early season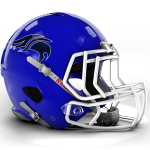 For a side that saw playoff balling last season, Lincoln are looking completely out of sorts so far in 17/18. Injuries and graduations have clearly hurt the Colonials, who gave up a #50Burger to the Hawks on Saturday, and are yet to post a single point up so far this season.
With the 2A Midlands only boasting a five game season? There aren't many opportunities for the Colonials to get their season back on track.
Pythons in peril in the 1A South East already?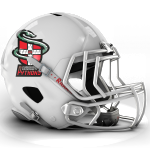 They may be only two games into their eight fixture season, but the Cambridge Pythons – who joined the Falcons and Stingers in the postseason last year – are looking well off the pace in their conference. They opened the year with a shut-out loss to conference new boys, the Canterbury Chargers, and followed it up this weekend with another shut out defeat – a 38 to diddly drubbing against a Falcons side they split wins with last season.
There's a lot of balling still ahead of them, but the Pythons clearly need to find more bite if they wish to remain in the middle tier.
Comments
comments