BAD WEEK
Dishonourable mentions;
U17 sides around the BAFA National Leagues are still in absolute limbo regarding alignment/schedule.
Shutout losses for Birmingham Bulls and Oxford Saints in pre-season action.
Despite a league spot opening up, Dunfermline Kings' associate appeal was denied.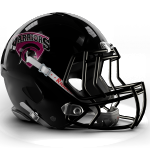 Sheffield Hallam Warriors
Hallam had the measure of Carnegie during the regular season, but when it came to the crunch, they crumbled in the fourth quarter of the regional final as a pick returned to inside the Warriors' own 10 turned in to the final score for Leeds. Another season in Division One beckons.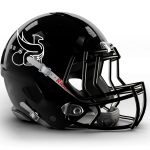 Leeds Gryphons
From 6-0 to 8-doh! The Gryphons dominated the 2A North conference during the regular season, and continued their fine form with a big win over HWU in the quarter-finals. The dream run came crashing to an end on Sunday, and with it Leeds' hopes of heading undefeated into Division One 'balling in 2017/18.
Dundee Hurricanes
As confirmed in our article of 19 March, the Hurricanes have dropped out of the BAFA National Leagues and down in to associate status prior to the beginning of the season. The real losers in this are the 4 remaining sides in the NFC2 North, who now only play a 9-game regular season.
Comments
comments