There may have been a big game or two taken place yesterday. We're not sure. For the final time this 2016/17 BUCS season, it's time to take a look around the country…it's Good Week/Bad Week time!
GOOD WEEK
Honourable mentions
They may have missed out on Premier 'ball for 2017/18, but Sheffield Hallam Warriors own Steel City bragging rights following the Varsity win over the Sabres.
Continuing to grow following their 2016 success, the East Kilbride Pirates U19 side slammed an unanswered 50-burger on Leeds Academy in a pre-season game.
Brunel Burners completed a perfect season with victory over Plymouth Blitz in the Division Two South final.
Impressive end to an up and down year for the Keele Crusaders as they picked up a win over Division one Varsity rival, the Staffordshire Stallions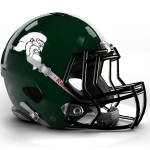 STIRLING CLANSMEN
The Clansmen held on*ahem* to clinch the #Unibowl in Worcester yesterday, defeating Durham Saints 10-7 to clinch their third BUCS title in four years. After an opening day shootout defeat to Derby, the Clansmen well and truly turned their season around. Courtesy of someone in the Clansmen camp…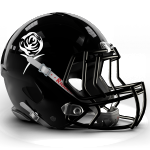 LEEDS BECKETT CARNEGIE
Carnegie clinched the Division One title with a 28-7 win over Portsmouth Destroyers in the early kick-off at Sixways Stadium. Perhaps the most notable aspect of the victory is Leeds are the first side in over two years to put up more than two scores against the Destroyers defense.
TEESSIDE STEELERS
The Steelers completed a perfect 6-0 regular season record in the Division Two North & West division following shutout victories over Staffordshire Surge (39-0) and Sandwell Steelers (12-0). They join Birmingham Lions as the only sides undefeated in 2017.
Comments
comments