Good Week/Bad Week: BAFA National Leagues Wk17
It was the penultimate weekend of the BAFA National Leagues season, and teams have begun to lock in their post-season spot. It's time for Good Week/Bad Week!
GOOD WEEK
Honourable mentions;
East Kilbride Pirates can regain top spot this week following their victory over Tamworth Phoenix.
After an early scare, the Leicester Falcons romped past Lincolnshire and cemented their post-season spot.
A 6-4 record in their debut season for the Wembley Stallions, who'll be playing playoff football in a fortnight!
FARNHAM KNIGHTS
Did our prediction provide the Knights a little bulletin board material? Or did they simply prove that they are a class above most sides in the second tier of the National Leagues? It's more than likely the latter, as Farnham put the Gladiators to the sword, romping to a 41-14 road victory and earning the #1 seed going in to the post-season.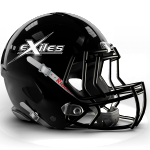 KENT EXILES
Another game, another lopsided victory for the Exiles, who finish the 2015 regular season with a 9-1 record and the SFC 2 South division title. Averaging nearly 48 points per game, the Exiles will be one of the favourites for a deep playoff push and Bowl game contender.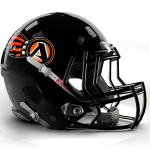 BRISTOL APACHE
Four years after a winless season, the Apache are crowned SFC 2 West champions following a 31-24 victory over Swindon Storm. Ever the entertainers, Bristol once again refused to make it easy for themselves in another close encounter. There are frailties that other sides will look to expose, but for now, enjoy the success!
Aberdeen also confirmed their playoff spot this weekend, finishing with a 6-4 record. The lads from Aberdeen are a cut above the also rans in the NFC 2 North division, but came up short against West Coast and Newcastle, losing both games to either side. With back-to-back wins taking them in to the playoffs, could they be dark horses?
Comments
comments