Good Week/Bad Week – BAFANL Week One
A big weekend for football up and down the country! The Sapphire Series came to a close with the final round of games in Division Two and the Division One playoffs, plus the opening weekend of the 2017 BAFA National Leagues season!
GOOD WEEK
Honourable mentions
Teesside Steelers wrapped up their first ever Sapphire Series conference title (North & West) with a 7-1 record. Edit: In the South & East the Wembley Stallions sealed the deal in similar fashion, locking up their title in the final fixture of the year with a 24-0 win over Portsmouth!
Gutted they couldn't clinch the win, Edinburgh Wolves will be reasonably happy with the start to life in the top tier, earning a 26-26 draw against long-time top-Scots, East Kilbride.
Registering their first win since 7 June 2015, London Olympians took down Colchester 34-20.
Dominating wins for Wembley Stallions and Shropshire Revolution, both of whom are expected to challenge for their respective conference titles.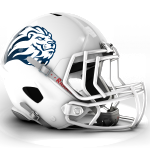 BIRMINGHAM LIONS (Women's)
The Lions Women's side has now won four consecutive National title, dominating the women's game. Following a 6-0 regular season (averaging 38 points per game), the Lions stepped in to fifth gear on Saturday, putting the Titans to the sword 48-0 in the semi-final before torching the Chargers 56-6 in the final. Unstoppable.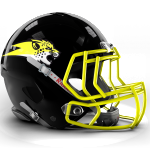 HERTFORDSHIRE CHEETAHS
There's nothing like a bit of bulletin board material to get a team pumped for game day. SFC2 South correspondent JJ Segarty opted for the Conquerors to take home the W. Unfortunately for JJ, the Cheetahs didn't get the memo and romped home to a 63-0 win, with four different running backs punching the ball in during the first half.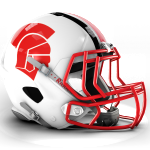 CHESTER ROMANS
The Romans averaged 48.3 points per game during the 2016 regular season. Hotly tipped for the NFC2 South title, they got off to a flying start this past weekend, marching all over Crewe for 68 unanswered points. The conference already looks like Chester's to lose.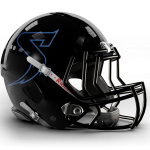 MORECAMBE BAY STORM
With 3 rookie teams making their National Leagues debut this weekend, the Storm were the only side to register a win. Travelling to Northumberland, they took apart the hosts in a one sided 6-46 rout. With plenty of winnable games on the schedule, can they challenge the likes of Leeds and Gateshead for the conference crown?
Comments
comments