Good Week/Bad Week – BAFANL Week 11
Many notable performances this week around the BAFA National Leagues! Let's take a look at those teams who did well, and those that did not. It's time for Good Week/Bad Week!
GOOD WEEK
Honourable mentions;
Tamworth Phoenix: Despite missing a number of players, still dismantled the Predators, 59-12.
London Blitz: 126-0, 17/17XPs, simply brilliant.
London Warriors: A 61-0 rout of cross-city rivals.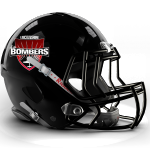 LINCOLNSHIRE BOMBERS
The Bombers overcame the heavily favoured Oxford Saints 18-14 on Sunday to throw yet another spanner in the works for Oxford. The Bombers now move to 2-4-1 on the season, leapfrogging Sandwell and Leicester in the unpredictable National Midlands division. With Peterborough still to come on their schedule, the Bombers couldn't play spoiler again…could they?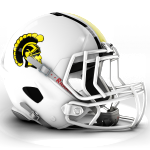 TORBAY TROJANS
Congratulations Torbay! After starting the campaign 0-5, never scoring more than 7 points in any one game, the Trojans travelled to fellow new boys Portsmouth on Sunday, sinking them 44-14. It's been a tough introduction to life in the National Leagues for Torbay, but their defense has been playing tough football the past few weeks, and the offense finally got going against the Dreadnoughts.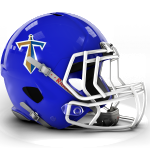 MANCHESTER TITANS
It's not very often that a team trailing 43-16 in Q3 makes it on to the 'Good Week' section of this here article. But then, the Titans play in the uber-competitive National North West, a division that has provided so many nail-biting games in recent times. Cue pandemonium – and a flag for excessive celebration – when the Titans levelled the score at 43-43 with seconds to go. The XP was no good, but this was a wonderful advert for the National Leagues. It's just a shame this game couldn't have a winner…
Comments
comments