Good Week/Bad Week: BAFANL Week 16
One perfect regular season was confirmed this weekend, whilst others were confirmed winless for 2016. It's time for Good Week/Bad Week!
GOOD WEEK
Honourable mentions;
A 7-44 road win secures Bury Saints the Division One #2 seed.
Kent Exiles secure home field in the quarter-finals with a 36-45 road shootout win over Solent.
2016 has been a long slog for the Birmingham Bulls, but they sign off with a second win over OVE.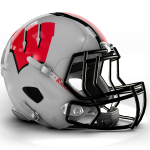 EDINBURGH WOLVES
The Wolves completed their #unbeaTEN regular season with a comprehensive 7-31 road win over Yorkshire Rams, cementing their place as the only Division One side with a perfect record, and locking down the #1 seed heading in to the playoffs. For the rest of the tier, the road to the Division One final runs through Edinburgh.
LONDON HORNETS
Taking a giant step towards securing the SFC II East crown and their own perfect regular season, the Hornets stung the Stallions 0-21 to move to 8-0. One more win will secure the crown, and they face off against division strugglers Essex Spartans this weekend before hosting the Stallions.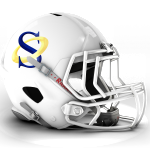 OXFORD SAINTS
And the Saints go marching into the post-season. One game away from a 10-0 regular season record, the Saints annihilated the Raptors 62-0 this past weekend. With a home tie against the struggling Swindon Storm in a fortnight, we'll put this one down as a perfect ten for the Saints.
Comments
comments