Good Week/Bad Week – BAFANL Week Eighteen
SHUT THE DAMN DOOR! The Warriors are out, and the Premier North will be represented at the biggest event on the Britball calendar. We also had the U17 Britbowl and Plate tournaments, Division One semi-finals, U19 semi-finals and the final week of the regular season in Division Two. Quite the weekend of football…
GOOD WEEK
Honourable mentions
London Blitz Adult and Junior sides both progressed to Britbowl with wins over Merseyside and Birmingham respectively.
Bristol Apache, Wembley Stallions and Leeds Bobcats all secured perfect regular seasons, the latter in a spectator-friendly shootout over Gateshead.
The North East Academy of American Football (NEAAF) have had a tremendous debut season, and should be chuffed at being a part of the U17 Plate  tournament, defeating London Blitz 26-20 in Round Two.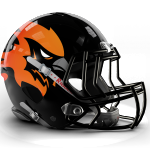 TAMWORTH PHOENIX
Despite the U17 finals the day before, the biggest Britball talking point MUST be the 'Nix finally making the extra step, defeating the London Warriors to reach Britbowl. The first non-London representative at the final since 892BC, they now face the Blitz in a fortnight.
COBHAM COUGARS
The Cougars are your U17 Britbowl Champions! Cobham over came the challenges of the Birmingham Lions in Round One, Kent Exiles Rebels in Round Two before besting last years champions, East Kilbride Pirates, 27-20 in the final. The Cougars are a fine example of reaping the rewards of investing in Youth…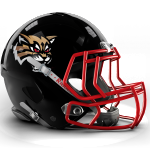 HIGHLAND WILDCATS
A stunning 50-19 win over London Blitz in Round One was followed by another high scoring victory in Round Two, a 42-8 triumph over Black Country Vipers, before the Wildcats triumphed at the U17 National Plate finals, defeating Solent Seahawks 22-13 in the final to retaining the trophy they won last year.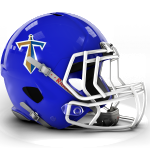 MANCHESTER TITANS
Manchester are heading to the Premier North! A hard fought, back and forth encounter on the road against the #1 ranked Leicester Falcons resulted in a 27-21 win for the Titans. QB Sam Bloomfield was on form, throwing for three scores as the NFC1 North champions held off a determined Leicester side.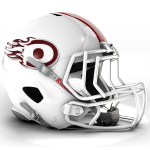 LONDON OLYMPIANS
With Manchester heading to the Prem North, the Olympians are heading (back) to the Premier South for 2018. The O's offense has exploded in recent weeks, and they were at it again yesterday as they put up 41 points against the Exiles. Can they keep this up in the Division One final? Should make for quite the spectacle.
Comments
comments