Good Week/Bad Week – BAFANL Week Eleven
We have our first relegation of 2017, and teams now within one game of promotion from their respective conferences. As the 2017 BAFA National Leagues regular season enters the final stretch, it's time for another edition of Good Week/Bad Week!
GOOD WEEK
Honourable mentions;
Perfect-streaks continued for Manchester Titans, Leeds Bobcats, Bristol Apache and Wembley Stallions.
Crewe Railroaders bagged the first win of their season over Humber Warhawks.
After gaining revenge for last seasons playoff loss with a win over Kent, Birmingham Lions U19 are one win away from a perfect regular season and the South conference title. The victory secures playoffs, and only the Farnham Knights can now feasibly oust the Lions from the top spot in the conference should the Lions lose their final fixture.
The East Kilbride Pirates' U19 side put one over on their Scottish rivals, Highland Wildcats,
With 11-0-1 records, Manchester Titans South and Cobham Cougars Blue sealed their respective conferences and are heading to the U17 Britbowl tournament!
Lil Bush, of the Yorkshire Rams and Leeds Carnegie Chargers, with what s'far as we're able to figure out, put up the first female-scored points in BAFA National League history on this treat of a fake field goal: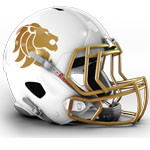 GB LIONS WOMEN
Is there anywhere else we can start? All eyes turned to internet streams on Saturday evening as the GB Women opened their World Championship account with a nail-biting victory over the European Champion Finnish side. A last-ditch defensive stop gave GB a 27-21 win, and they now face Canada in the next round on 27 June.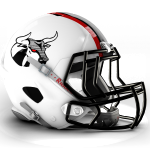 BIRMINGHAM BULLS
Six games in, and the Bulls finally put one up in the win column. But it's the significance of this victory that matters most. With the Bulls and Jets fighting it out to avoid relegation to the bottom tier, it's advantage Birmingham as they ran out 18-14 winners. The teams meet again on 23 July…
COLCHESTER GLADIATORS
Like the Bulls, Colchester had yet to register a win in 2017 until this past weekend, as they defeated the travelling Kent Exiles 12-0. Unlike the Bulls, however, it still looks like a matter of when, not if, they get relegated as they almost certainly have to win out from here and hope other results go their way.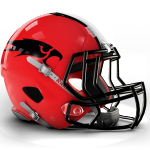 MERSEYSIDE NIGHTHAWKS
The Nighthawks leaped above East Kilbride following the one-sided shellacking the visitors handed the Pirates on Sunday. The 14-45 road win thrusts Merseyside into second place in the Premier North, and is the second dominating display in a row – keeping the momentum up as they enter the run in.
Comments
comments