Good Week/Bad Week – BAFANL Week Five
WHAT A WEEKEND OF FOOTBALL! If you were lucky enough to be in attendance in Merseyside or Sandwell, you were treated to an incredible shootout, whilst elsewhere, defenses stood out with six shutouts across the Adult league.
GOOD WEEK
Honourable mentions
A flying start to retaining their Prem North crown, Tamworth Phoenix slammed a burger on Lancashire.
Oxford Saints put an end to the good start for the Eagles, with the 35-14 win moving them to 2-1.
Merseyside Nighthawks lasted the distance in a shootout win over Sheffield Giants.
The Adult side may not have seen any action, but Manchester Titans' U19 put up 40+ points in a shutout win over Merseyside.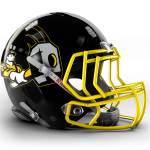 SANDWELL STEELERS
18 seconds. That's approximately how long Sandwell led the game against Leicester Falcons yesterday. Falling 21-0 down inside a frantic opening quarter, the Steelers put together a strong second half and a special final quarter to snatch the win from the Falcons with seconds to go as RB Leigh French punched in the go-ahead score.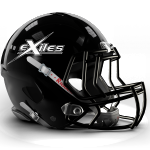 KENT EXILES
The Exiles avenged the defeat to London Hornets in game two. The clash was as close as the first game, at least through three quarters, before QB Zac Ritchie snuck in to the end zone and Ash Faiers put his field goal try through the uprights to extend a two point lead in to a 24-12 win.
WORCESTERSHIRE BLACK KNIGHTS
After losing their opening two fixtures in the BAFA National Leagues by just two points each, the Black Knights finally notched their first league victory, defeating Torbay Trojans 27-22. No time for celebration though, as Head Coach Rich Smith prepares the players for the visit of Cornish Sharks this weekend.
Comments
comments