Good Week/Bad Week – BAFANL Week Four
Week Four of the BAFA National Leagues season had it all! Blowouts, defensive battles, comebacks and plenty of late drama. It's time for the next edition of Good Week/Bad Week!
GOOD WEEK
Honourable mentions
Opening their 2017 account with a win over the Aztecs, London Blitz avoided a repeat of 2016.
Leeds Bobcats narrowly missed out on a 50-burger in their season opening win over Northumberland.
A strong fourth quarter saw Leicester Falcons begin life in Division One with a 48-12 win over Coventry.
Cambridgeshire Cats claw victory over London Hornets to move to 3-1 and take control of SFC1 East.
SHROPSHIRE REVOLUTION
Three wins on the trot now for the Revolution, with WR Andrew Morgan grabbing the game winning TD in the victory over Chester yesterday. A back-and-forth encounter, it's advantage Shropshire in the NFC2 South. Ranked #5 in our Week Four Power Rankings, we can expect a shift this week.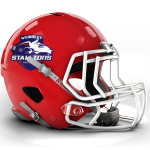 WEMBLEY STALLIONS
Down 0-14 at home to one of the favourites for SFC2 East conference, the Stallions regrouped to storm back and win 23-14, holding on to a perfect record in the process. Now at 2-0, Wembley now face London Blitz B home and away with three weeks in between.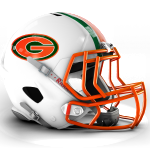 GATESHEAD SENATORS
The Senators have taken to Division Two 'ballin like a duck to water. Three games, three big wins so far for Gateshead. Against the upstart Morecambe Bay Storm – 2-0 entering the weekend – the Senators were relentless as they slammed 74 points on the rookie outfit in a 74-6 win.
Comments
comments