Good Week/Bad Week – BAFANL Week Fourteen
Bit of a quiet weekend with only eleven Adult fixtures, one Youth tournament and a handle of U19 games taking place. But where there are games, there are opinions to be had and Good Week/Bad Week pages to be filled!
GOOD WEEK
Honourable mentions;
CARLILSE WIN! Victory over Knottingley gives Carlisle Sentinels their first win of the 2017 season.
Highland Wildcats kept the pressure on Manchester for the #3 seed in the North with a big win over Leeds Academy.
Following a clean sweep at the Colchester tournament, East Kent Mavericks (U17) are heading to the Britbowl tournament as at 9-0 in the South East Conference, they can't be caught with one tournament to go.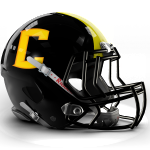 NOTTINGHAM CAESARS (U19)
Three years on from an 0-6 season which included three forfeits, Head Coach George Lees' young side completed a perfect regular season yesterday with a 57-12 win over Lincolnshire. The win locks the Caesars into the National Plate/Britbowl Semi-Final, where they currently await the East Kilbride Pirates – who can yet steal the top spot in the North should they win their final fixture while conceding less than 8 points.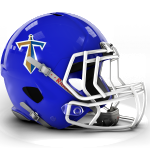 MANCHESTER TITANS
The Titans bounced back against the only side to better them this season, as they defeated the Yorkshire Rams 42-21. The win confirms Manchester as the NFC1 North champions with one game to go (versus Newcastle). The Titans also moved to 4-1 at U19 with a solid 40-0 win over Chester to put pressure on East Kilbride.
SHROPSHIRE REVOLUTION
The Revolution were crowned NFC2 South champions with a dominant 30-0 win over Chester Romans yesterday. At 8-0, the Rev cannot be caught by Staffordshire Surge. Our new #1 ranked team in Division Two have now put up 196 points in their last three outings, hitting solid form ahead of the post-season.
Comments
comments