Good Week/Bad Week – BAFANL Week Fourteen
BAD WEEK
Dishonourable mentions;
Yorkshire Rams couldn't capitalise on their earlier victory over the Titans and miss out on their chance at the NFC1 North title with the Titans exacting their revenge yesterday.
The Birmingham Bulls let the game slip away when trailing 9-8 to Sandwell, losing 23-8 in the end and now must either beat Coventry, lose by less than four points or beat Leicester to stay up.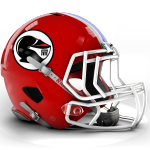 FARNHAM KNIGHTS
The Knights are guaranteed to finish bottom of the Premier South following the 58-14 shellacking away to London Blitz. A torrid 2017 isn't over yet, as Bury and Bristol are still to visit to round out the season. Whilst it would seem that there is no relegation from the conference this season, this hasn't been 100% confirmed yet…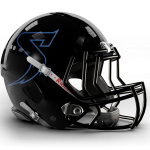 MORECAMBE BAY STORM
Morecambe's first competitive season in the BAFA National Leagues should be considered a success. Currently 5-3, the Storm have taken apart some of the younger sides in their conference. But following the 66-8 defeat to Leeds, the Storm have conceded 184 points in three games against the Bobcats and Senators.
WEST COAST TROJANS
The writing is on the wall for Gary McNey's side now. To have any real hope of staying in the second tier, the Trojans had to beat Newcastle and Doncaster. Defeat to Newcastle – a 27-0 shutout – hasn't mathematically relegated them, but they now need to beat Doncaster by 51 points to avoid the drop to Division Two.
Comments
comments