Good Week/Bad Week – BAFANL Week Nine
A few scorelines will dominate the discussion for most of the week following the action Sunday, not least London Warriors oh-so-close attempt at hitting triple figures!
GOOD WEEK
Honourable mentions
London Hornets kept their conference challenge alive with a dramatic walk-off missed field goal returned for a TD against Cambridgeshire.
With a last minute score of their own, Nottingham Caesars overcame Sandwell to maintain their perfect run in the NFC1 South this season.
A perfect 3-0 records for the U17 Birmingham Lions in their tournament this weekend – in fact, the Lions U17s and U19s haven't lost a game yet this year!
Oxford Saints move to 3-0 in games not against Sussex with a win over Solent, passing 30 points on only the second occasion this season.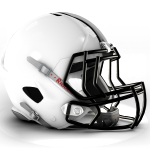 LONDON WARRIORS
The Warriors aren't often found in Good Week, simply because we expect them to take apart almost every team they come up against. However, when you thump 98 unanswered points against a side with a running clock, well, it'd be kind of rude to not mention them.
WALNEY TERRIERS
We're getting more used to consistent performances from Walney after a few troubling years on the field. That said, whilst we're aware of Northumberland's on field struggles, nothing could prepare us for the tub-thumping Walney handed out, running out 79-0 as they chase the Warriors for the highest scoring team of the day.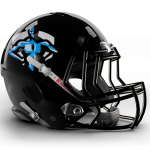 SHEFFIELD GIANTS
The upset win over the Wolves on Saturday was key for Sheffield for two reasons. Firstly, it lifts them off the bottom and provides a crucial W in the win column in their bid to avoid relegation. Secondly, it provides the all-important morale boost ahead of the visit from Lancashire – the main relegation rivals – in a fortnight.
Comments
comments