Good Week/Bad Week – BAFANL Week Nineteen
We're fast running out of summer season games, so with a limited amount of ballin' to pick from let's sees how things played out across the nation…
GOOD WEEK
Honourable mentions
In their first season since stepping away from the Thrashers, the Solent Seahawks Academy have had impressive seasons with both their U17 and U19 teams! On Saturday the U19s wrapped up a tough campaign with a hard-fought 8-6 inaugural Trophy victory!
We struggle to keep up to speed with everything going in on the flag game, but thanks to live streams courtesy of Pulling the Flag, we saw the Baker Street Button Hookers put in a dominant performance in the 2017 Flag Britbowl!
They might have fallen short, but the Nottingham Caesars U19s put in a helluva showing north of the wall on Saturday, making a strong comeback in the second half. With four teams stacked with talent heading to Worcester and Leeds this weekend, the U19s fixtures should be every bit as hotly contested as the Adult ones!
First playoff trip, first playoff win for the Portsmouth Dreadnoughts!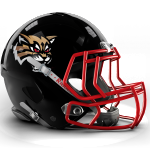 HIGHLAND WILDCATS
Another strong weekend from the Scottish outfit who travelled down to Manchester for a shot at the inaugural northern trophy. Initially trailing 15-0 down, the Wildcats mounted one helluva comeback to snatch the win with less than 16 seconds on the clock!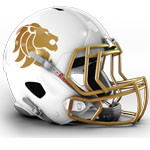 TOP SEEDS
The Division Two playoffs got underway and it appears there's something to be said for this seeding malarkey as all eight higher seeds across the two regional playoffs triumphed! What's more, in both instances the #4 vs #5 games ended up being the most closely fought contests, just as intended.
In the battle of the two undefeated sides from the Northern Conference, the Pirates U19s took an early lead and held it against a strong second half comeback from the Caesars to earn a second straight trip to the Under 19 Britbowl Final!
DC announced this week that the Britball Nation would have access to streams of ALL FOUR full contact finals across the #Britbowl31 weekend!
Thanks to the support of BAFA, DC have enlisted Onside Productions to produce streams of all four fixtures – it's more Britbowl action than we've ever streamed before!
Comments
comments