Good Week/Bad Week – BAFANL Week Seventeen
BAD WEEK
Dishonourable mentions
When you concede 82 points, you end up on the second page. Humber Warhawks were taken apart by Shropshire.
Cornish Sharks dropped in the playoff seedings following the defeat to Swindon.
A 62-3 hammering is hardly the ideal preparation ahead of Merseyside Nighthawks' semi-final against London Blitz.
Walney Terriers/Northumberland Lightning
Northumberland travelled to Walney hoping to avoid a repeat of the 79-0 beatdown they took the last time the sides met. Running an hour late, the Lightning arrived to find there were no referees for the fixture. Could the game not have gone ahead with sufficient L1 coaches refereeing the game?
S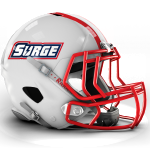 taffordshire Surge
The Surge's playoff hopes took a knock with a shock 15-8 home loss to Halton. The defeat drops Staffordshire to 5-4, a game behind Lincolnshire. However, the Surge own the H2H over Lincolnshire, and on paper have an easier final game of the season against Humber, whilst the Bombers travel to Chester.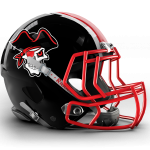 East Kilbride Pirates
A sorry end to a difficult season on the field for the Pirates, whose 5 defeats during the regular season is more than this writer can remember them suffering in a single campaign. Credit to Sheffield for another dominating display, but can we expect a shake up of the Pirates' coaching and playing staff in the off-season?
Comments
comments