Good Week/Bad Week – BAFANL Week Sixteen
Division One is all wrapped up, conferences secure in other tiers, and another potential fall from grace. It was a tremendous week across the BAFA National Leagues… It's time for Good Week/Bad Week!
GOOD WEEK
Honourable mentions;
Jumping in to 2nd place in the SFC2 South, Portsmouth Dreadnoughts can smell the post-season.
It was simply a matter of when, but Tamworth Phoenix finally clinched the Premier North conference.
Merseyside Nighthawks (U19) bagged their first win of the season with victory over Lincolnshire.
With a big win over Newcastle, Yorkshire Rams secure playoff football and will travel to Leicester.
BERKSHIRE RENEGADES
The Renegades picked up a big win over Hertfordshire on Sunday that avenged the season opening hammering to open the campaign, and leapfrog the Cheetahs in to first place in the SFC2 South. Berkshire hold the key to their own playoff destiny, as a win over Bournemouth will secure the conference title.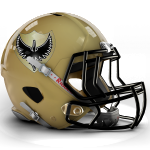 SOLENT THRASHERS
The Thrashers just had to avoid defeat to the winless Warriors in order to secure the #2 seed out of the SFC1 Central conference, but they turned on style to defeat the hosts 16-41, their second highest points tally of the season. They now travel to the London Olympians this coming weekend on the back of two high-scoring wins.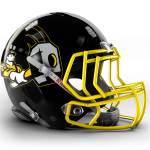 SANDWELL STEELERS
After a couple of poor opening drives from both sides, the Steelers took control of the win or bust game against the Caesars, defeating Nottingham 21-0 to leapfrog the visitors in to the #2 spot in the NFC1 South. The defense forced five turnovers, including four INTs (and could/should have had a couple more!).
Comments
comments