Good Week/Bad Week – BAFANL Week Ten
The promotion and relegation fates of teams is becoming clearer with each passing week. With Week Ten now in the books, let's take a look at those teams that did well this past weekend, and those that…well…didn't.
GOOD WEEK
Honourable mentions;
Big win for London Blitz over Bury, running out 69-9 victors. DB Dotun Ademiju with a hattrick of INTs.
Gateshead Senators are now averaging 55+ PPG and making a mockery of their place in Division Two.
With a second win over the Sharks, Bristol Apache now have one hand on the SFC2 West title.
Burgers for Hertfordshire Cheetahs and Wembley Stallions who continue their perfect streaks in 2017.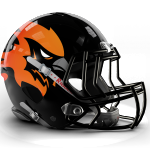 TAMWORTH PHOENIX
Big Phoenix wins are becoming so common now that it should take something a little special for them to grace Good Week from here on in. Putting up 48 unanswered points in a beat down of your supposed rivals for the conference crown is certainly a little special. QB Pat Daley threw 4 TDs…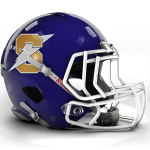 SWINDON STORM
Back-to-back-to-back road wins for Swindon following two defeats to start the campaign. They've averaged 40.3 PPG through this hot spell, and are putting pressure on Cornish Sharks for second place in the SFC2 West. With four home games to come in the second half of the season, momentum is with the Storm.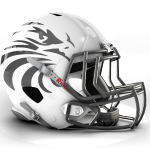 OUSE VALLEY EAGLES
"But they lost!" we hear you cry. Let us explain… All too often, teams with low numbers will call off a game on the grounds of player safety. So credit where it is due to the Ouse Valley team – of which only 22 travelled to Sussex – for making the trip, and seeing out the game despite six game-ending injuries.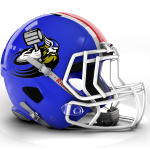 SUSSEX THUNDER
Speaking of Sussex, after being nudged, we can confirm that they are the first team to confirm a post-season spot in 2017! Mathematically not quite conference champions however, but sitting at 7-0 we can't see them losing their final 3 games of the season and miss out…
Comments
comments