Good Week/Bad Week – BAFANL Week Thirteen
It's another bumper edition of Good Week/Bad Week again, as teams across the multiple formats qualify for the post-season. So, without further ado…
GOOD WEEK
Honourable mentions;
Birmingham Lions U17 crowned Central Champions at 9-0 with victories over the Vipers, Phoenix and Bulls.
Kent Exiles gave themselves the edge in the post-season race with a win over Colchester coupled with Cambridgeshire's loss to the Olympians.
Chorley Buccaneers U17 put on a show, registering two 50-burgers and 156 total points as they sweep the Titans North tournament.
With two wins each in their respective tournaments, both Burnley Tornados and London Blitz secure places in the U17 National Plate tournament.
Dragging themselves back in to contention, Ouse Valley Eagles pulled off the upset against Oxford Saints.
With victory over Merseyside, Nottingham Caesars U19 (5-0) have guaranteed playoff football.
LONDON WARRIORS
Avenging the 14-13 defeat earlier in the season, the Warriors ascended to the top of the Premier South with a 35-13 win over London Blitz on Sunday, giving them the edge in the head-to-head tiebreaker. Tensions were high in the early stages, and the stage is now set for a crucial conference deciding match between the sides.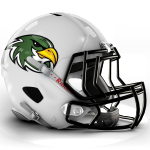 LEICESTER FALCONS
The Falcons confirmed post-season football with a dominating 33-7 win over Nottingham under the Saturday Night Lights this weekend, with both offense and defense putting points on the board. With the return fixture in a fortnight, Leicester can secure the NFC1 South conference with a win.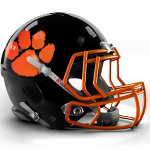 GLASGOW TIGERS
The Tigers wrapped up the NFC2 North conference with two games to spare following victory over Aberdeen. At 6-1, and owning the head to head over the Roughnecks, Glasgow can now start preparing for playoff football, where they would currently face Aberdeen for a fourth time this season…
EAST KENT MAVERICKS
Down 21-0 at the half against Blitz B, the Mavericks mounted a fantastic second half comeback, taking the lead (25-21) with 1 second left in the game. The win keeps the pressure on Wembley, who the Mavs play again on 6 August looking to avenge the 23-14 defeat suffered in Week One.
EAST ESSEX SABRES
SABRES WIN! SABRES WIN! SABRES WIN! East Essex finally put one up in the win column with a 24-17 victory over Ipswich Cardinals on Sunday. The rookie outfit lost by a single score in the previous game between the two sides, and put up their largest offensive output of the year in avenging the earlier defeat.
Comments
comments