Good Week/Bad Week – BAFANL Week Twelve
A number of big stories around Britball this past weekend, with U17 and adult sides in action up and down the country. It's time for another edition of Good Week/Bad Week!
GOOD WEEK
Honourable mentions
Sheffield Giants and Merseyside Nighthawks put on a SHOW in the Premier North, with Alex Eager displaying absolute balls of steel to put the last-second, game-winning field goal through the sticks as Merseyside triumphed 38-37.
Just one win away from securing the SFC1 East, London Olympians gave themselves breathing room with the win over London Hornets.
At least a Plate appearance for Kent Exiles Rebels who, at 9-0 and barring an absolute meltdown in the final tournament, have all but secured the U17 London conference.
The Birmingham Lions U19s have also secured the southern conference crown following the loss of the Farnham Knights against the London Blitz.
Burger for Shropshire Revolution, who kept their streak alive with a 53-0 thumping of their nearest rivals, Staffordshire.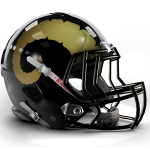 YORKSHIRE RAMS
The Rams came up with the upset win over the previously undefeated Titans on Saturday, moving to 5-2 on the season. With a third regular season match-up between the sides in a fortnight, the Rams' post-season destiny is firmly in their own hands over the next 3 games.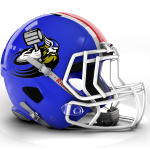 SUSSEX THUNDER
The inevitable has finally happened, as the Thunder secured the SFC1 Central conference with a 35-9 win over Solent Thrashers. Sussex are highly likely to end the regular season with a perfect record, before hosting (currently) London Hornets in the first round of the post-season.
NORTH EAST ACADEMY (U17)
In their debut season in the BAFA National Leagues, the NEAAF have secured at least a Plate Bowl appearance following a clean sweep at their home tournament at the weekend. Now at 8-0-1, their fantastic first campaign could result in a Britbowl tournament appearance depending on results at the Leeds tournament on 22 July.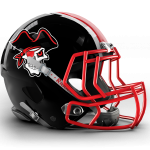 EAST KILBRIDE PIRATES (U17)
The Pirates swept the Hamilton Buccaneers tournament on Saturday to move to 9-0 on the season and in doing so, securing the U17 Scotland conference and a place at the Britbowl tournament. An impressive weekend saw EKP average 45 points per game, including a burger over Edinburgh Wolves.
Comments
comments