Good Week/Bad Week – BUCS Week Eight
#Uniball returned (properly) this week following the rain week that kicked off the second half of the season. Points galore on the board as teams wasted little time finding their groove once more.
GOOD WEEK
Honourable mentions;
A burger for Northumbria Mustangs, who travelled to Newcastle and came away 0-52 victors.
Not to be out-done, Nottingham Students put up 56 unanswered points at home to Staffordshire.
Surrey Stingers (4-1) keep the pressure on Portsmouth with a narrow 20-21 road win over Reading.
UWE Bullets notched up their first win of the season, beating Solent Redhawks 28-14.
DURHAM SAINTS
The Saints opened the season with a narrow 19-22 road win over Loughborough in a hugely entertaining affair. Fast forward a few weeks, and Durham come out of the Christmas break at 100mph, romping to a 50-12 win over the Students. At 5-0, they've got one hand on the conference title already.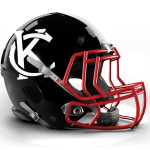 KEELE CRUSADERS
KEELE WIN! KEELE WIN! KEELE WIN! It went in to OT, but the Crusaders pulled off one of the upsets of the season in defeating the previously undefeated Liverpool Raptors 6-0. The 2016/17 season has been a tough slog for Keele, but this win will do wonders for confidence and morale.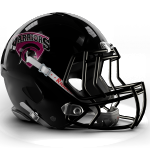 SHEFFIELD HALLAM WARRIORS
Hallam's grip on the 1A North West tightened with a 7-28 road win over Leeds Beckett Carnegie on Sunday. Now at 5-0, they have a two game lead with three to go. If UCLan Rams lose this coming weekend, and Hallam win, the conference is theirs. If the Rams win, Hallam could seal the division against UCLan in Week 10.
Comments
comments