Good Week/Bad Week – BUCS Week Eleven
The regular season comes to a close for many teams around #Uniball, with several teams' fate confirmed this weekend. Let's take a look around the divisions…
GOOD WEEK
Honourable mentions;
Thanks to the Titans, Birmingham Lions can snatch the Premier South with a 6+ points victory over Hertfordshire Hurricanes this coming weekend.
One of many Conference Champions confirmed in the last fortnight, including Hull Sharks, Plymouth Blitz secured the 2A South West with a resounding 41-0 win over Aberystwyth.
Securing the upset win over Edinburgh wasn't enough for York Centurions, who won Twitter for the day post-game.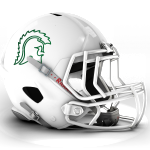 SWANSEA TITANS
Quite the turnaround for Swansea! Just 11 days prior, the Titans travelled to Hertfordshire and were handed a 35-18 loss for their troubles. At 3-3 entering the rematch this past weekend, Swansea turned in arguably their best performance of the campaign to triumph 27-20. They're now locked in to third in the Premier South.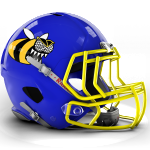 BATH KILLER BEES
It's taken them all season, but Bath Biller Bees finally showcased a little bit of offense in the 35-18 win over Kingston Cougars. The 35 points scored were the most by the Bees in a single game all season, and the win (their first since the shock xpLosION win over Birmingham) secured Premier 'balling for 2017/18.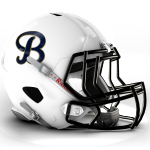 BRUNEL BURNERS
With a convincing 5-34 road win over UCL Emperors, the Burners completed a perfect season in the 2A South, finishing the regular season with a 6-0 record and promotion to Division 1 for 2017/18. Under second-year DC Maxwell Petitjean, the Burners conceded less than 6ppg.
Comments
comments