At the semi-final stage of #Uniball, Good Week/Bad Week would simply be a case of stating the winners and losers from the weekend, so we've mixed it up a little this week, taking a wider look at football goings on across the country.
GOOD WEEK
Honourable mentions;
A good start to 2017 for Glasgow Hornets, defeating USA Mayhem 25-20 in the final of the NuOla Spring Break tournament.
Overcoming an early 0-11 deficit, Stirling Clansmen booked their final spot by defeating Derby 27-21.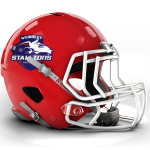 WEMBLEY STALLIONS (WOMEN'S)
Through two tournaments, the Stallions are sitting pretty at 3-1 after four games. A clean sweep at the Peterborough tournament, including a 60-25 thumping of rookie outfit Oxford, the Stallions also avenged the defeat to Portsmouth at the first tournament, edging out the Dreadnoughts 23-22.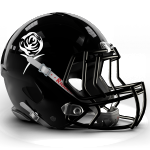 LEEDS BECKETT CARNEGIE
While most of the #Uniball results went the way (the majority of) people expected, the big upset of the day came in Nottingham as the underdog Carnegie took the heavily favoured UoNAF to OT before grounding out the win.  They now have a chance to avenge their losses to Hallam in the final.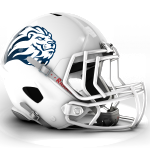 BIRMINGHAM LIONS (WOMEN'S)
The Lions continue their uncompromising start to the 2017 Sapphire Series with another couple of dominating wins this past weekend. Now at 4-0 following the 32-0 win over Manchester Titans and 49-14 win over Leeds Carnegie Chargers respectively, they're already establishing themselves as the team to beat once again.
Comments
comments